Free Financial Consultation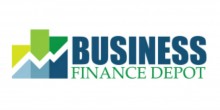 Contact Information:

 Gary Raffensberger
Office 717-747-3433
Gary@businessfinancedepot.com


 www.businessfinancedepot.com
Special Offer:
Free Financial Consultation. 
Have questions related to your financials?  Are you looking to expand or start your business?  
Our mission at Business Finance Depot is to deliver the best loan selections in order to meet the unique commercial financing needs of every client. Tell us you're an FBA member to get started!
About Business Finance Depot
Business Finance Depot is a One Stop Shop for businesses that need any type of financial services. We provide flexible and creative financing for our customers. With the skills gained through funding over billions of dollars for its clients, our team of highly trained professionals can structure both conventional and highly sophisticated transactions to meet your business demands. Whether it is an SBA loan, unsecured line of credit, or an equipment lease, Business Finance Depot should be your primary resource. Competitive rates and creative financing are the advantages that we offer as a solution to your business. We offer the availability to have one source to do all your funding needs.
We specialize in packaging SBA loans for working capital, financing fitness equipment and any tangible item(s) you need to run your business such as signs, flooring and lockers through equipment leasing. You can get great rates just like the big boys!
History
Business Finance Depot has been in business for over 10 years with the mission of providing financing to the fitness and the franchise industries. We currently specialize in packaging SBA loans and equipment leases for start-up and existing businesses.
Business Finance Depot In the Fitness Community
Since studios require fitness equipment and non-fitness equipment (outdoor signage, computer hardware and software, etc.), equipment leases are a viable option to finance the equipment purchases. The SBA Express loan enables a new business owner to access $25K up to $150K working capital to run the business. The collateral required for the equipment lease is the equipment itself. The collateral required for the SBA Express loan is the business assets so the loan and lease are complementary products to finance a new studio. The borrower must have good personal credit and strong experience in the fitness industry.
---
Free financial advice and consultation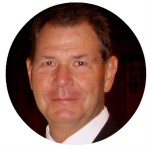 Gary has been in the financial industry for well over a decade, working in sales, processing loans, and equipment leasing. His expertise is getting the right loan product for his clients, and to help them through the process. He continues to build relationships with many franchisors, sales representatives around the country by going to specific Franchise and Health & Fitness trade shows and conventions.