$500 Off the Bike Plus 1 Year FREE Subscription and FREE Chest Belt!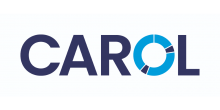 Contact Information:

 Olga Basova


 olga.basova@carolfitai.com​ 


 www.carolfitai.com/
Special Offer:
FBA Members, use promo code CAROL2021 at checkout to get $500 off the bike + one year free subscription + free chest belt!
About CAROL Bike
CAROL is an AI-powered exercise bike that provides a personalized training program based on the ability of the user.

The main program is based on a type of high-intensity training known as REHIT that has been designed in a lab, published in peer-reviewed scientific research and further refined by CAROL.

There are no dials or user input needed. The resistance is automatically adjusted from session to session based on feedback from previous rides and measurements captured by the bike. After an initial set of training rides each session will push you to your limits.

CAROL's main exercise lasts just 8 minutes and 40 seconds. The bike guides you through two 20-second maximum intensity sprints, in between gentle warm-up, recovery and cool-down periods.

This has been shown to be the most efficient way to deplete glycogen and improve your aerobic capacity, and CAROL delivers double the health and fitness improvement vs moderate intensity exercise, in only 26 minutes per week
VO2max increases by 12% in only 8 weeks (vs 6% for conventional exercise)
Cardiovascular and metabolic risk factors reduce by 67% in only 8 week (vs 27% for conventional exercise)
CAROL burns 100% more calories per minute you spend on the bike vs conventional exercise
History
The idea for CAROL was conceived in 2012. Our team had been working on a chronic disease management program for Diabetic patients. The most significant barrier and excuse was the lack of time to exercise.

The science of REHIT (reduced exertion high intensity training) offered a solution. This type of exercise was only available in lab settings and needed a technician to operate the bike. In order to get the striking benefits shown in academic research:
The rider needed to exercise at their absolute maximum intensity
This requires a precise and personalised resistance to be applied
The resistance needs to be applied almost instantaneous
And at the right time after a rapidly accelerated pedalling at low resistance

CAROL replaces the technician with AI algorithms that determine the optimal personalized resistance for the rider and which continually adapt as they get fitter over time.
CAROL Bike In the Fitness Community
CAROL offers a radically new exercise concept to attract customers back to your studio with the promise to deliver superior health and fitness benefits with minimum time requirement.

We are in over 50 commercial locations across the world and have customers on every continent. We have seen several revenue streams emerge for commercial partners:
Access to CAROL referral and affiliate schemes
CAROL access charged as pay-per-use or with additional subscription fees at gyms, wellness centers and biohacking facilities
Integrated into personal training programs
Leasing model for existing customers during lockdown
---
Connect with CAROL Bike
FBA members receive special pricing on many products and services.
Connect with a CAROL Bike representative to learn more about these opportunities!