Discounted Wholesale Pricing for Qualified Members & 20% off Your First Order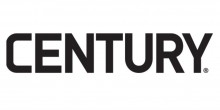 Contact Information:

 Nick Weinbrenner, Fitness Account Developer


 405-426-4118


 nweinbrenner@centurymartialarts.com


 www.centurykickboxing.com​
Special Offer:
Century Martial Arts will offer discounted wholesale pricing to qualified members and 20% off your first order to all members using promo code AFS20 at checkout.
Visit https://www.centurykickboxing.com/wholesaleprogram to fill out the online wholesale application
About Century Martial Arts
Century is the world's leading supplier of martial arts training gear including all equipment for boxing and kickboxing classes like freestanding bags (we invented), heavy bags, gloves, hand wraps and mitts. We also offer fitness accessories like bands, balls, ropes, plyo boxes and more. We have always believed in sharing the life-changing benefits of martial arts – and one of those benefits is health! As more and more fitness gyms started to incorporate martial arts-oriented training, we realized we had a new opportunity to help. To date, we've worked with thousands of clubs, gyms, studios and franchises across the country, providing them with the very best in commercial-grade kickboxing and boxing equipment.
Century's wholesale program is designed to offer more than just equipment at a discounted price. This program was constructed to help you as the gym/studio owner, program director, or equipment dealer take all the guesswork out of selecting the best equipment for your space or clients.
If your goal is to start a profitable program with the lowest investment possible or you are looking to resell high-quality equipment to add revenue to your bottom line, we have created this wholesale program specifically for you!
History
Century was founded in 1976 by national martial arts champion Michael Dillard. It began as a one-man operation in his parent's garage. Forty-two years later we are a team of about 300 in a 600,000 sq ft facility. After exhaustive research, state-of-the-art product development, and the highest level of quality assurance Century has grown to become the world's largest supplier of martial arts equipment, including the boxing and kickboxing gear fitness gyms use in their classes.
We are proud to be headquartered in Oklahoma City, Oklahoma and of the fact that many of our products are hand made in the USA.
Century Martial Arts In the Fitness Community
For years, creative gym owners and martial artists have been finding ways to bring the inherent benefits of martial arts training into a group fitness setting where everyone can participate. Kickboxing and boxing classes are leading fitness trends and show no sign of slowing down! More gym and studios than ever before are interested in developing a fitness boxing/kickboxing program. You'll love Century's exclusive wholesale pricing on commercial training gear, not to mention the variety of equipment. We also offer customization services so you can put your brand onto the products you sell in your pro shop and use in your classes.
---