20% Off a Monthly Premium Plan For the First 3 Months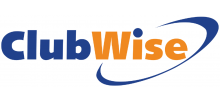 Contact Information:

 Joanna Taber


 715-587-7661


 joannat@clubwise.com


 www.clubwise.com​
Special Offer:
Get an exclusive ClubWise discount as an FBA Member! We're offering 20% off a monthly Premium Software Plan, for the first 3 months.*
How to claim your discount:
Simply book a demo to get started!
  *Terms and conditions: please note this offer is only available to new ClubWise customers and ClubWise Premium software plan. This offer excludes payment processing fees.  
About ClubWise
The All-in-One ClubWise Solution Gives You the Freedom to Focus on What Matters Most: Your Members

ClubWise was developed by people with decades of experience in the fitness industry who understand the unique day-to-day challenges facing club owners. The ClubWise platform manages more than 1 million gym members worldwide for hundreds of health and fitness businesses.

All in the Cloud
Get up and running in no time. ClubWise is an internet-based service that is quick, simple, and secure for you and your staff to use.

Branded Member App
Enhance the member journey at every step with your club's own branded member app.

Integrated Billing and Payments
Streamline billing, accelerate cash flow, and deliver a safe, convenient payment experience for your members.

Marketing and Growth
Grow your membership base and increase membership yield with our comprehensive marketing and growth solutions.

Club Management
Our club management software provides you with flexibility and allows your team to be more mobile, freeing you up to focus on your members.

Access Control
With app-based QR code technology, you can benefit from smart, secure, and cost-effective access control.
History
"As a club owner, I was frustrated with the overly complicated software options on the market and decided it was time to create a simpler solution. I wanted club owners to be able to spend less time on back-office tasks and more time with their club members."
– Julian Matthews, Founder and CEO

Over the past 20 years, ClubWise has evolved alongside the health and fitness industry but remains true to Julian's passion for creating intuitive and positive experiences for customers and club owners alike.

Today, ClubWise offers a powerful, integrated suite of services for top-performing fitness businesses in North America, the UK, Ireland, and Australia. ClubWise's client base includes everyone from the passionate owner-manager with one club to well-known franchisors, facilities management companies, and hotels. We're trusted to provide both the technical capability and the operational know-how needed to help businesses grow and thrive.
ClubWise In the Fitness Community
Our goal is to help remove the administrative headache that comes with running a gym while also offering a scalable solution that features unique engagement opportunities to help improve member retention. To achieve this goal, we've been driven by four key principles:
Understand what customers need.
Focus on what truly matters.
Keep it simple.
Help customers succeed in business.
---
Connect with ClubWise
FBA members receive special pricing on many products and services.
Connect with a ClubWise representative to learn more about these opportunities!