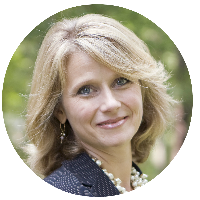 By Jennifer Urmston Lowe, National Account Manager, SFIC
You might not enjoy thinking about insurance, but you will enjoy it a lot less if you're ever in need. Just ask the owners of Amherst Orthopedic Physical Therapy, the Buffalo, NY studio in which a client was left paralyzed when a leg extension machine fell on her.  The $66 million judgment (later reduced via settlement to $19 million) was viewed by the court to be 20% the responsibility of the studio.  Ouch!
Here's an insurance primer that outlines the most important coverages.  Not every coverage is right for every studio.  You should definitely seek the counsel of an insurance professional with fitness industry experience.
General Liability
The Buffalo, NY case is a real life example of why studio owners need to protect themselves from losses resulting from injuries to patrons, guests or staff members inside their facility, liability incurred in their ongoing business operations and physical damage to their owned or leased property.  This important protection, known as General Liability, is available through insurance programs tailored the fitness industry.
Your General Liability insurance should include…
Premises Liability
Professional Liability 
Products, Completed Operations, Personal and Advertising Liability
Coverage for Hired and Non-Owned Autos
Premises Liability
All studios have premises exposures related to members and guests coming into your owned or leased space. This includes walking through the parking lot, over the sidewalk, across the threshold, into the locker rooms or showers, as well as, use of the fitness equipment and participation in classes or training sessions. Claims can range from simple slip and fall injuries to minor or more severe injuries resulting from the use of fitness equipment or participation in exercise activities. 
Professional Liability
This coverage protects owners and employees from claims related to the instruction that they do or do not provide to their members, guests or clients. 
Products and Completed Operations 
Almost every studio sells items to members, clients, and guests.  This coverage protects the studio from claims related to items they sell. 
Personal and Advertising Injury
In today's electronic, ever-faster information age, this coverage protects your business from claims related to use of personal information or photos in verbal, print or electronic media. 
Hired and Non-Owned Auto 
This coverage protects your business when an employee uses a personal or hired vehicle in the course of the studio's operation.
Standard Liability Limits 
The fitness industry is categorized by large insurance carriers that set liability limits, presently one of the following: 
$1,000,000 per occurrence (single claim) and either $2,000,000 or $3,000,000 annual aggregate (total of all claims in a given year) 
$2,000,000 per occurrence and $4,000,000 aggregate. 
Higher limits are available through purchasing an Umbrella or Excess Liability policy. When a studio leases their premises the landlord typically requires a certain liability limit per occurrence that the tenant must meet or negotiate. The lease generally determines the liability limit of coverage selected.
Commercial Property 
Nearly all fitness studios have equipment and contents that need to be insured and it is done so under a Commercial Property insurance policy. Equipment leasing companies usually require the studio to insure leased equipment just like owned equipment.  If you lease your premises, any tenant improvements, HVAC, glass and sign coverage are typically insured by the tenant and should be included in the studio's Commercial Property policy's limits. 
Loss of Income
Coverage for Loss of Income, also called Business Income, is important for almost all studios. This coverage replaces lost income when a facility suffers a covered property loss and has to be fully or partially closed during the period of restoration. The amount of business income coverage needed is best determined by both a review of accounting records and consultation with the insurance agent. It is common practice for a leased studio to purchase three to four months of business income coverage.
Worker's Compensation
In most states, a fitness studio with regularly employed full-time or part-time staff is required to carry Worker's Compensation Insurance. Annual payroll is used to calculate Workers Comp premiums. Payroll to independent contractors should be included in the calculation unless they are covered under another workers comp policy. Statutory State required limits are $100,000 for each accident or each disease with a $500,000 policy limit per disease. A business can be fined by the State for not carrying mandatory workers compensation insurance. Worker's compensation pays medical bills and lost work time for employees and contractors injured on the job and is important protection for all businesses. Owners and officers are not required to pay workers comp premiums on their own payroll in most states.
Individual Professional Liability 
Fitness professionals can purchase individual Professional Liability policies that cover themselves as a personal trainer, fitness instructor, Group X instructor, and yoga or Pilates instructor. They should request the same liability limits as the facility where they are working. A fitness studio should require all of their independent contractors to show proof of this coverage before allowing the contractor to work inside their facility. Direct employees are covered under the facility's General Liability policy for their professional liability exposure but independent contractors are usually not covered.
In summary, selecting appropriate insurance coverage and limits is a key element of running a successful business. It is most important to work with an insurance agent who has an understanding of the fitness industry, as well as, the specific operation and needs of a studio. 
---
Jennifer Urmston Lowe has been with Sports & Fitness Insurance Corporation (SFIC) as a licensed insurance agent insuring health clubs and fitness studios since 1998. Jennifer helped her father, John Urmston, found the IHRSA Insurance Program for Property and Casualty Insurance in 1999. She has functioned as SFIC's National Account Manager since then.