10% Off Everest Peak for FBA Members!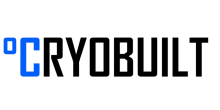 Contact Information:

 Emily Parish


 833-944-2796


 emily@cryobuilt.com


 www.cryobuilt.com
Special Offer:
FBA members receive 10% off EVEREST PEAK!
About CryoBuilt
CryoBuilt offers several models of the most cutting edge and efficient electric cryotherapy chambers on the market.
All CryoBuilt models, including the new EVEREST offers ultra low temperatures and skin temp drops in a fun, safe, comfortable environment that can be customized by each client.
History
CryoBuilt is the largest manufacturer of electric, whole body cryotherapy systems in the USA with decades of manufacturing and service in ultra low temp refrigeration systems.
All products are manufactured and supported in the United States of America
CryoBuilt In the Fitness Community
Cryotherapy and Fitness go hand in hand.
CryoBuilt has several fitness accounts and offers an exciting opportunity for additional revenue streams as well as member retention while giving a unique and cutting edge recovery method to members focused on training harder and recovering better.
---
Connect with CryoBuilt
FBA members receive special pricing on many products and services.
Connect with a CryoBuilt representative to learn more about these opportunities!