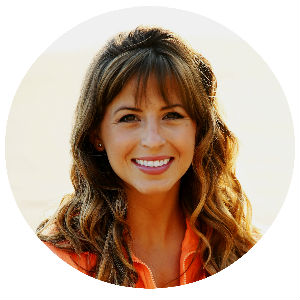 By Emily Sopo, Special AFS Contributor
One highly effective way to engage members of your studio or gym is to offer challenges. Ask any member with a mildly competitive side, and they'll probably light up at the chance to participate.
This post will highlight key ideas to think about as you design challenges. Since MYZONE offers a unique "Challenges" feature that easily allows you to create challenges around heart rate training, some of the tips below will reference MYZONE. However, they can apply to you regardless of the technology you're using (if you're using it at all).
Here are some considerations that will help you design a challenge with a big impact:
The "Why" of Your Challenge
"Just because" challenges are awesome, but challenges with a specific goal have more meaning. Ask yourself if the goal of your challenge is to…
Increase membership or program sales? If so, are there seasons when your membership drops or surges? For example, perhaps a challenge focusing on finishing the year strong will be effective around the holidays when membership tends to decrease. Or maybe a "New Year" challenge will be a strategy to engage new members in January.
Highlight a program? Looking to increase participation in a new small-group training program? Perhaps offering a challenge for participants and putting a leaderboard at your front desk will help to promote the program. Just added a new HIIT class to the group fitness schedule? Then how about a challenge that focuses on high-intensity effort (think the MYZONE GREEN, YELLOW, and RED zones) so members will want to participate?
Drive product sales? If so, will you offer some sort of incentive (like a discount on MYZONE belts or other merchandise) for participants?
"Who" Gets to Play
The "who" of your challenge should be considered alongside the "why." Think about your community and how you can leverage staff and member relationships in your challenge.
All-member challenges. Including all members is one way to make a splash with everyone at your studio/gym.
All-staff challenges. A challenge with staff members can build camaraderie.
Within-group challenges. Which members need extra motivation? How about a challenge for all personal training clients or participants in a certain class?
Group versus group challenges. Team challenges always breed friendly competition and engagement. Do you offer multiple cohorts of a small-group training program? How about a cohort-versus-cohort challenge? Do you have regular morning or evening members? How about a morning-versus-evening member challenge?
Facility versus facility challenges. Are you part of a franchise or chain, or is there another studio that you have a friendly competition with?
Reward Consistency
In order to incentivize your members to develop healthy and sustainable exercise habits (and keep coming!), it is vital that challenges reward consistency, not overtraining. Consider the following:
Place an effort cap for every day, week, or month of the challenge. Reward whoever earns the most of something, and some members may overtrain while others feel frustrated that they cannot put in as much effort as they would like. Place a maximum value on the number of classes taken, MYZONE Effort Points earned, or calories expended within a certain duration of the challenge, and members will have a realistic healthy goal.
Make it a team effort. Organizing into partners or groups allows members who can dedicate more effort to the challenge and members who cannot to share the experience.
Include Checkpoints for Engagement
The length of the challenge and how you market it will impact your members' engagement level throughout. Keep members excited by providing checkpoints for progress.
Create an eye-catching leaderboard at your service desk.
Send a congratulatory email every week of the challenge detailing who is in the lead.
Offer a Memorable Reward
How will you reward your members' hard work?
Discounted/complimentary membership or services. This is a simple way to entice members to participate in challenges that can introduce them to services they may not try otherwise.
An experience to remember. What if the challenge winner(s) earn tickets to a popular event in your community or a meal at a beloved local restaurant? These prizes create a positive memory for your members that is linked to your business. Plus, this may allow you to generate community partnerships.
A cause that members can get behind. Position yourself as being more than just a gym by designing your challenge around a good cause. Find a way to link your challenge to a local cause or charity that members will want to support. Offer special events to challenge participants or a donation as the challenge prize. For instance, charge members $5 to participate in the challenge. The winner(s) select the charity that proceeds will be donated toward.
We hope this post gave you some ideas for your next challenge! Incorporating MYZONE is a great way to create a challenge to remember. To learn more, check out myzone.org or visit MYZONE on Facebook and YouTube.
Find out more about MYZONE and their special 2 months of FREE licensing for AFS members! 
---
Emily Sopo loves sharing her passion for health and wellness as a personal trainer, facility assistant director and fitness educator. Since Emily started teaching group exercise classes six years ago, she has immersed herself in the fitness industry. She has experience in several formats of group fitness, personal training, management, and teaching. Emily is a certified personal trainer through the National Academy of Sports Medicine and a certified group exercise instructor through the Aerobics & Fitness Association of America.
In 2015, Emily graduated from California State University, Long Beach, with her Master of Science in Kinesiology, Exercise Science. She is now the Assistant Director of the LifeFit Center @ The Beach, a health and fitness facility geared toward adults 49 years and older. Emily is also a Master Trainer with MYZONE®, and a certified IN-TRINITY® instructor, and a 2016-2017 PTA Global Ambassador.