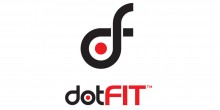 About dotFIT
dotFIT is a platform used by thousands of fitness professionals across the United States and Canada.  The program is based upon a 4 Pillar Approach that includes Nutritional Guidance (the program is in compliance with The Safe Weight Control Guidelines as outlined by the North Carolina Board of Dietetics and Nutrition), Exercise & Movement (the programming strategies were created by the National Academy of Sports Medicine), Dietary Support (all products are 3rd party tested with the formulas based off of clinical research along with the Performance Line being NSF Certified for Sport, which is the same certification that the NFL, MLB, PGA and others recognize) and last, Professional Coaching (the program has patented algorithms to assist the professional with their client's programs). 
The professional has the ability to create a client program specific to their fitness goals (in under 8 minutes) and then monitor it to provide coaching moments to provide the optimal client experience!
---
Start Selling Supplements in Your Studio - $1495 Start-up Fee Waived!
To unlock this exclusive offer, login or become an AFS Member.
---
History
Champion bodybuilder and dotFIT founder Neal Spruce began his quest to personalize fitness and nutrition for every household in 1976.  After joining the Gold's Gym community and meeting Odd Haugen, the co-founder and developer of SporTelesis, Spruce and Haugen developed Nutritionalysis (the first-ever comprehensive nutrition/weight control program for the gym population). Spruce later founded the Apex Fitness Group, which developed a fitness and nutrition program as well as quality supplements, snacks and shakes that would be used in thousands of gyms and health centers worldwide.  Years later, this same group would create the revolutionary bodybugg® weight management system.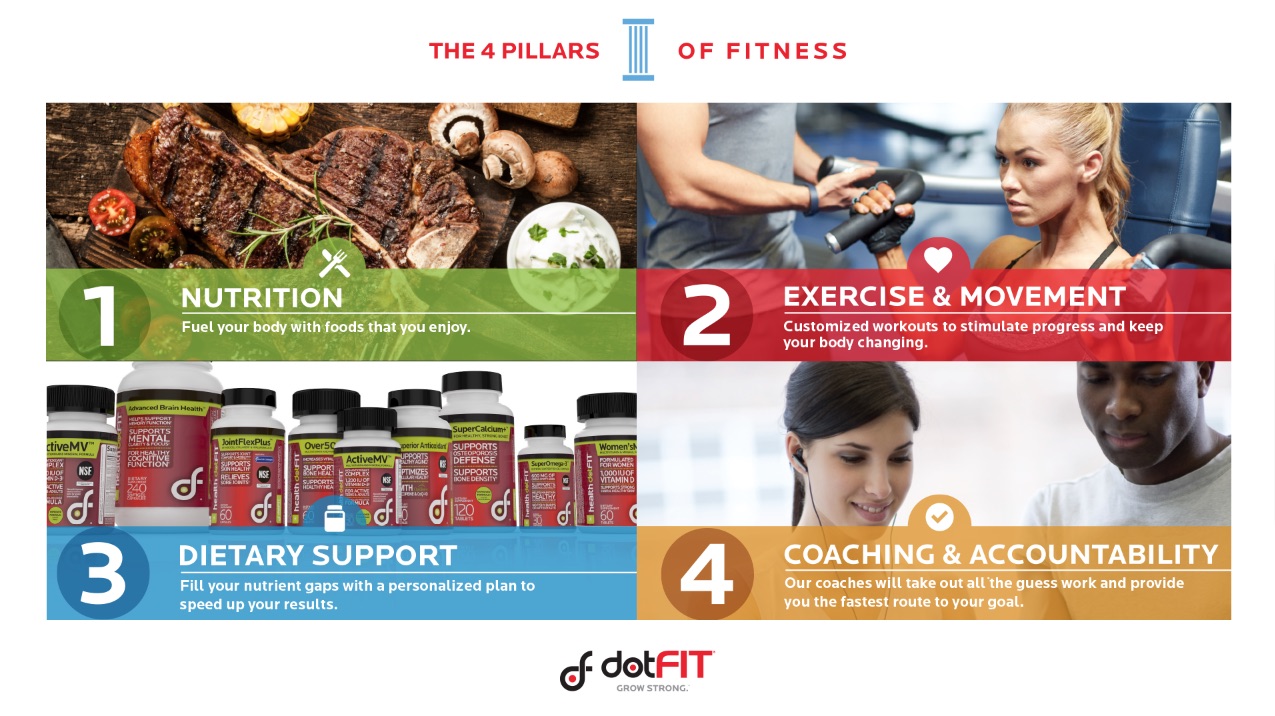 In 1997, Spruce acquired the National Academy of Sports Medicine (NASM). Under the direction of Dr. Micheal Clark and his renowned staff of experts NASM quickly became the industry leader in fitness professional certification, education programs and individual exercise programming.
Some years later, Apex was acquired by 24 Hour Fitness, one of its largest clients at the time. NASM continued to operate independently while Spruce supported the Apex brand and programming from within 24 Hour Fitness, including developing and launching the innovative bodybugg® weight management system.
After successfully achieving goals set for Apex and bodybugg® within 24 Hour Fitness, Spruce and his research and development team left the organization in 2008 with aspirations of taking fitness and nutrition to the next level. Spruce and team created dotFIT, a complete nutrition and exercise resource for both consumers and the fitness industry.
dotFIT In the Fitness Community
dotFIT can be used in a variety of ways.  The program can be created and presented by the fitness professional (normally recommended as a part of the first 2 sessions) or the client themselves can create their program (and the fitness professional can oversee the process and answer questions as needed).  By utilizing the 4 Pillar approach, client results can be expected to be far greater than just the client performing activity when they are with their coach which can yield a higher renewal rate, more referrals and overall more personal training/coaching revenue. 
---
Learn more about setting up our supplement program and we'll waive the $1495 startup fee!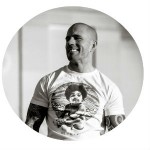 Learn from Frank Nash how to set up dotFIT in your business. A personal trainer by education and passion, Frank created and managed a successful health club where he "pioneered" what is today called "small group training" (where meers share the time and cost of the trainer). Over the last 15 years, Frank's passion for excellence has driven him to help thousands of individuals succeed and to build what has been called "one of the most successful training clubs" in the nation. His leadership is recognized worldwide for he currently consults with many gyms on the "Business of Fitness."
Save the entire cost of your AFS membership and drive more revenue simply by doing what you do every year!
Attend a conference or event

Discounts to SUCCEED!, Perform Better and more!

Equipment & accessories to fill your space

Discounts from TRX, Power Systems, Perform Better, MYZONE, MERRITHEW and more

Save on CEC/CEU courses & certifications

From NASM, AFAA, NSCA, FAI, NCCPT and more, we save you money on your continuing education.

Better market your business

Complementary Facebook Advertising Credit, Demographic Analysis with Marketing Plan and 60-minute Coaching Call
Find qualified instructors/trainers

Through a turnkey program offered by AFAA/NASM, join thousands getting top talent. 100% free for qualifying facilities

Website and logo design to get noticed

Comprehensive design solutions that will create the online impression you need

Tax preparation and bookkeeping services

AFS has partnered with JETRO and Associates, a cloud based CPA firm for all your back-end business needs

Software & technology to stay organized and grow

Discounts from MINDBODY, EZFacility, OneFitStop, ZipWhip and more
Want to see how AFS can save you thousands of dollars each year? Use our tool to Calculate Your Savings
---