Special Pricing for AFS Members!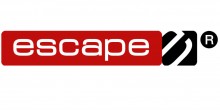 Contact Information:

 Matthew Januszek, Customer Solutions Director


 US: 614-706-4462


 Intl: +44 1733 313535
Matthew.Januszek@escapefitness.com


 http://www.escapefitness.com/
Special Offer:
Contact us and we'll customize a package for you.  Tell us your an AFS member for special pricing!
About Escape Fitness USA LLC
Leaders in fitness, the desire to inspire runs through everything that Escape Fitness does, whether it's facility design and marketing, innovative equipment and flooring, or ongoing instructor programming and training. The company has worked with 1000 clubs in over 80 countries. Escape has built a reputation for product innovation, quality and design. Through great partnerships it has grown in very challenging markets across the globe, inspiring people to achieve beyond what they think is possible.
History
The company was established in 1998, but the story of Escape Fitness began decades earlier with engineer Richard Januszek and Matthew, his eldest son. Inspired by Arnold Schwarzenegger and the strong sense of community in the gym, Matthew's passion for bodybuilding and fitness grew to complement Richard's inventive business mind. Approaching the turn of the millennium, fitness had changed a lot over 30 years. From beginnings as suppliers of great-looking equipment, Escape has evolved to return gyms to a place where members never struggle to find support, a challenge or motivation.
Escape Fitness USA LLC In the Fitness Community
Escape Fitness increases member retention and improves exercise experiences through transforming studio spaces. Bespoke design solutions and innovative equipment offer versatility to challenge any fitness level and bring big benefits, leading the way in an exciting new world of wellbeing. Whether looking to upskill or learn more about a range of functional equipment, Escape also offers a wide variety of training options to motivate experts, enthusiasts and professionals to achieve one more rep, even when no one else is counting.
---
Special Pricing for AFS Members!
Customer Solutions Director
Since co-founding Escape Fitness, taking it to a $33m business chosen by big brands and independent fitpros around the world such as the UFC, Equinox, 1Rebel and Sanctuary Fitness, Matthew has continued to be a powerful advocate for functional and group training. Matthew travels the world, helping studios and gyms to turn their visions into world-class fitness destinations and awesome training experiences. In his spare time, Matthew also interviews industry experts to share insight and experiences for his Escape Your Limits podcast launching soon.