20% off on Annual Subscriptions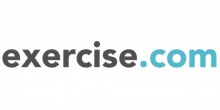 Contact Information:

 Jeff Crews, CMO


 jeff@exercise.com


 www.Exercise.com
Special Offer:
AFS members will receive 20% off their annual subscription. Contact Jeff for additional details. 
About Exercise.com
Combining web and mobile app expertise with best practices from years of helping fitness businesses succeed, Exercise.com's software provides fitness businesses with a unified experience from apps to web. 
Their business management software will empower fitness businesses to manage their schedule, book classes and appointments, track visits, accept payments, engage their clients with recurring appointment reminders, and view valuable business reports. 
Manage and deliver workouts with their in-person workout software to easily schedule workouts to client or group workout calendars for easy client, member, and trainer logging. Leverage the same online workout software that has helped fitness businesses process millions of dollars by selling single workout plans, automating workout memberships, and running online workout challenges. Implement assessment processes to save you time and increase your value by taking clients through digital assessments capturing key information, measurements, photos/videos, and creating automation with performance health assessment software. 

No more having multiple software subscriptions for booking clients and another for creating workouts another for assigning assessments. Focus on your business and let Exercise.com's all-in-one software take care of the rest…Schedule a free assessment and view our software for yourself by connecting with our team here.
History
Since 2010, the Exercise.com team has been working hard to design the most advanced, all-in-one fitness business software to maximize efficiency and revenue for fitness professionals. Along the way, they have helped trainers, physical therapists, coaches, gyms, and wellness providers grow their businesses with their own custom-branded apps to manage their business, deliver in-person workouts, complete digital assessments, and create online workout revenue streams.
Exercise.com In the Fitness Community
Whether Top 10 Gyms in America or trainers to professional athletes and celebrities, Exercise.com has helped some of the best in the industry grow and manage their business better with custom-branded, all-in-one apps.
---