10% Off Purchases for FBA Members!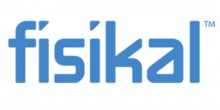 Contact Information:

 Emma Excell, COO


 emma@fisikal.com


 www.fisikal.com
Special Offer:
FBA members will receive 10% off their purchase.  Contact Emma for additional details. 
About Fisikal Limited
Fisikal enables studio operators to unlock business efficiencies and enhance member service through a suite of online business and member management solutions.
The custom-built, facility management and product education platforms enable you to manage your business online or via mobile, taking away the need for inefficient paper-based systems and allowing real-time access to information at the click of a button.
The platform is extremely comprehensive, developed over years of experience and practical application. Today, the platform offers more than 50 modules including booking and payment solutions, staff management, content delivery, virtual training, and business analysis. Functionality is constantly being enhanced and extended in line with changing market needs and can be tailored to meet individual requirements.
Fisikal also delivers an incredibly efficient and professional experience to your members. Self-management of session bookings and payments together with instant access to quality, personalized fitness content and product information via a member app.
It doesn't matter whether you run one studio serving a handful of members or a multisite operation serving thousands. Fisikal has a solution to suit your needs and budget. Get in touch today for an informal, no-obligation discussion about how we might be able to help.
History
Fisikal was born out of a personal need by the founder, Rob Lander, to better manage his personal training business and client portfolio.
25 years ago, Rob was running a successful personal training business in London, England, supporting a number of celebrities and high worth individuals. After maxing out at 50 sessions a week, Rob was getting increasingly frustrated by the time he was having to spend addressing administration tasks to keep the business running such as finance and operations associated with client management.
At a time when all his systems were paper-based, Rob believed the answer lay in an online management solution. Not only would this enable access to real-time information relating to his business anytime, anywhere, it could also deliver a much more personal, professional service to clients via functions such as; online booking, appointment reminders and a direct line of contact to him, 24/7.
Rob was convinced there must be other personal trainers who would also benefit from an online management solution. So, he appointed a team of developers and set to work developing a solution. In 2011, Fisikal was launched.
Today, Fisikal is delivering bespoke solutions for personal trainers, studios, multisite operators, equipment suppliers and training providers all over the world.
Fisikal Limited In the Fitness Community
Fisikal supports the FBA community by creating more profitable, efficient and professional businesses via a suite of online business management solutions. The custom-built, facility management and product education platforms enable studio operators to manage their business online or via mobile, providing real-time access to data anytime, anywhere. In addition, Fisikal delivers a person-centered training experience to every member through the direct delivery of training programs, product education, online bookings, and payments, so it's easy to see why studio operators all over the world are choosing Fisikal.
---
Connect with Fisikal Limited
FBA members receive special pricing on many products and services.
Connect with a Fisikal Limited representative to learn more about these opportunities!