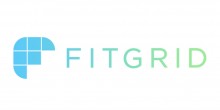 About FitGrid
FitGrid is a groundbreaking communication and engagement tool for studios and their entire fitness community, taking client acquisition, retention and excitement to unprecedented levels. FITGRID PRO is the studio and instructor element of FitGrid.
Our simple and intuitive admin dashboard allows studios to view detailed client demographic information, review instructor retention rankings, analyze competitive benchmarking reports, and gather insights that will help provide a 5-star experience to each and every customer. The instructor-oriented mobile app delivers critical information and insights to instructors that strengthen client relationships and boost overall retention.
FITGRID CLIENT is a mobile app for clients through which clients can set goals, engage with classmates and instructors, discover other clients with similar interests, and communicate seamlessly with fitness studios.
---
AFS Members Receive 2 Months of Service for FREE!
To unlock this exclusive offer, login or become an AFS Member.
---
History
FitGrid was founded by tech entrepreneur Nt Etuk, in partnership with pilates professionals Carmel Louis and Holly Jean Cosner. They started their mission after realizing how important the feeling of community is to members of a studio, but how little connection exists after everyone leaves a class.
They set out to reimagine the way that instructors, clients, and organizations interact, not just in class, but before and after. Their goal was to help create deeper and longer lasting relationships within the fitness community.
FitGrid In the Fitness Community
FitGrid helps studios harness the power of their community to increase growth and maximize returns. Our tools not only allow studios to view instructor progress, insights and results, it also allows them to understand who their clients are, where they are dropping off, and the level of energy and chatter that exists within their community.
---
AFS Members Receive 2 months of service for FREE!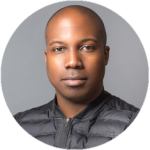 Nt (pronounced EN-tee) Etuk is Co-Founder and CEO of FitGrid, a health and fitness focused software company that builds private social networks for gyms, studios, and other fitness communities. In 2013 Nt was welcomed as a member of Crain's New York Magazine's 40 Under 40 class. In 2011 Nt led his first company, DimensionU, to earn the 2012 World Economic Forum Technology Pioneer Award and was invited to sit on Mayor Bloomberg's New York City Council on the Technology and Innovation Economy. In 2010 Nt was inducted as a member of the 2010 Henry Crown Fellows class at the Aspen Institute and a member of The Aspen Institute's Nigeria Leadership Initiative program. Nt has been honored as "Top Entrepreneur" and a "Silicon Alley One to Watch" by Crain's New York, was selected by Technology & Learning as one of the 30 Future Leaders of Education Technology, and has been identified as one of Black Enterprise Magazine's Masters of Technology. He has been featured numerous times in publications such as Forbes, BusinessWeek, and The New York Times, and has been a guest on a number of networks including NBC, CNBC, and Fox, among others.
Connect with FitGrid
AFS members receive special pricing on many products and services.
Connect with a FitGrid representative to learn more about these opportunities!
---
Save the entire cost of your AFS membership and drive more revenue simply by doing what you do every year!
Attend a conference or event

Discounts to SUCCEED!, Perform Better and more!

Equipment & accessories to fill your space

Discounts from TRX, Power Systems, Perform Better, MYZONE, MERRITHEW and more

Save on CEC/CEU courses & certifications

From NASM, AFAA, NSCA, FAI, NCCPT and more, we save you money on your continuing education.

Better market your business

Complementary Facebook Advertising Credit, Demographic Analysis with Marketing Plan and 60-minute Coaching Call
Find qualified instructors/trainers

Through a turnkey program offered by AFAA/NASM, join thousands getting top talent. 100% free for qualifying facilities

Website and logo design to get noticed

Comprehensive design solutions that will create the online impression you need

Tax preparation and bookkeeping services

AFS has partnered with JETRO and Associates, a cloud based CPA firm for all your back-end business needs

Software & technology to stay organized and grow

Discounts from MINDBODY, EZFacility, OneFitStop, ZipWhip and more
Want to see how AFS can save you thousands of dollars each year? Use our tool to Calculate Your Savings
---