Complimentary 60-Minute Business Growth Coaching Call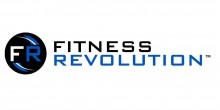 Contact Information:

 Nick Berry, CEO & Founder


 877-814-6302


 nick@frnation.com


 http://www.frnation.com/
Special Offer:
If you need help getting more clients, increasing your revenues or creating systems in your business then it's time you talked with one of our Success Coaches to help you discover a breakthrough! On your complimentary coaching call you'll:
Review your business marketing strategy and sales process to maximize your growth
Evaluate your current business metrics to deterine the highest ROI improvements
Discuss your goals and long term vision to ensure you're building your ideal business
Discover the steps needed to reach your goals
And much, much more!
Schedule your complimentary call here: http://frnation.com/coaching-call-application/
About Fitness Revolution
Fitness Revolution helps fitness pros, just like you, create more revenue, maximize your profits, help more clients and free up your valuable time. You're great at getting your clients results, but may struggle to create the business that provides you the life you deserve. There's a good chance you're working 6, maybe even 7 days a week and 12+ hour days in your studio trying to make ends meet. Your passion for helping your clients is what drives you but you can't keep up this pace forever.
There's a better way! With the help of Fitness Revolution you can create a marketing plan to get more clients, develop systems that make your business easier to run and put more money in your bank account. Fitness Revolution provides you with:
Ready to use marketing campaigns that attract more of your ideal client
A proven sales system that makes turning leads to clients easy
Coaching to help you overcome your biggest obstacles and reduce the time it takes you to achieve success
A simple process to hire new trainers and expand your business
Systems that will make your business easier to run and free up your time so you can do more of what you love
And much more!
Schedule a time to learn how we can help you: http://frnation.com/coaching-call-application/
History
Fitness Revolution has been helping fitness pros grow their businesses since 2005. 
In that time they've coached over 3,157 fitness entrepreneurs, been recognized by the Inc 5000 four times, and empowered over 26,189 fitness pros though their courses and products. Fitness Revolution is dedicated to helping aspiring high performing business owners reach their biggest goals. 
In 2014 the Fitness Business Alignment System­™ was launched and for the first time, it provided a system to allow fitness business owners to continuously pursue growth. The Fitness Business Alignment System is based on the 5 Alignment Principles™: Strategy, Culture, Communication, Organization and Goals.
Fitness Revolution In the Fitness Community
You can impact tens of thousands of lives over the course of your career. It's quite possible that you will never know the full impact of what you do for your clients. The key to having a profound impact is being able to create a career or business that previously only the top 1% of people in this industry were able to achieve. We want to help you get to that level.
Fitness Revolution is about more than just fitness, it's about creating experiences and a life that allows you to do what you do best. By focusing our efforts on finding trainers and business owners who believe in that message the way we do, we're able to extend our reach but also expand our knowledge. Being open to new ideas and building a community of business owners and trainers has allowed us to create innovative systems, develop resources and deliver coaching that accelerates business growth and leave the Fitness Revolution mark on this industry. With the speed of technology, the use of the internet and smartphones continuing to grow, the personal touch of interacting with another human is falling by the wayside.
At Fitness Revolution we keep that personal touch at the top of our list of ways to create impact. Our Core Values and "3 Wins Philosophy" create the foundation for synergistic and long lasting relationships. Relationships and connections are a powerful medium for creating change and we strive to develop and build those relationships with the trainers, coaches and business owners that choose to work with us and connect with our purpose.
In the past we have built brands and businesses that serve the fitness industry from franchises to equipment companies. As we stepped back, looked at our businesses and reviewed our purpose it became obvious…for us to accomplish our goals we need to align our efforts and bring our fitness business products and services together with our training and nutrition information.
Why? So that business owners, trainers and coaches that connect with our purpose can find everything we have to offer right here in one place. It's about creating simplicity and alignment. We want to be the company that makes your life easier so that you can do what you do best – change the lives of your clients.
---