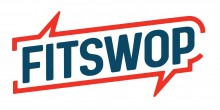 About FitSwop
FitSwop is the first consolidated online marketplace for fitness professionals, brands, and small businesses to market their content and services to each other. Fitness professionals pay fitness professionals for content and resources.
---
AFS Members Receive FREE Shop Setup (value of $199)
To unlock this exclusive offer, login or become an AFS Member.
---
History
Stephanie was a frustrated certified personal trainer and group fitness instructor, doing it on the side of her full-time job. You see, many who want to do fitness don't realize there are a lot of options outside of working in a gym. She started to ask the right questions while looking to other industries for guidance.
What did she find? Ecommerce...
Websites where teachers sold educational resources to each other. Marketplaces where people could open their own shops and sell their handmade crafted goods on a larger scale. Freelance service websites and even a place where pastors exchange sermons.
Stephanie figured it was high time to bring this concept to fitness, to create an Ecommerce marketplace where trainers, brand owners, and other fitness professionals could brand their content (whether it be training programs, choreography for group fitness classes, books, and informatics for clients, etc) and sell it to other fit pros needing some inspiration.
She connected her idea and love of fitness to her husband's knack for technical skills, and FitSwop was born. Stephanie is now giving the power of branding to all the fitness professionals out there, creating an additional stream of revenue for your business, and creating partnerships to help those in need of fitness find you and/your expertise.
Want to learn more? Check out FitSwop's featured Podcast: Two Fit Crazies and a Microphone
FitSwop In the Fitness Community
Simply put, we drive more revenue to you and your business.
At FitSwop, we truly believe the resources to be shared are as individual as the brand and trainer sharing them. While our platform was originally created with the intent for trainers and instructors to share choreography and training programs for clients, our shop owners thus far have decided to sell a variety of products, including but not limited to:
Personal training programs
Choreography for fitness classes
Published books and informatics for clientele
CEC courses for fitness professionals
Online courses from coaches to help you advance your business
Each individual shop owner thus far is bringing something new to the space, and as it grows, so will our platform. And fitness professionals, whether new and needing guidance or seasoned and needing new ideas or help, will come to shop your space in this one-stop-shop platform for fit pros.
Have questions? We are here to help you create a new source of revenue for your business in fitness.
---
Connect with FitSwop
AFS members receive special pricing on many products and services.
Connect with a FitSwop representative to learn more about these opportunities!
---
Save the entire cost of your AFS membership and drive more revenue simply by doing what you do every year!
Attend a conference or event

Discounts to SUCCEED!, Perform Better and more!

Equipment & accessories to fill your space

Discounts from TRX, Power Systems, Perform Better, MYZONE, MERRITHEW and more

Save on CEC/CEU courses & certifications

From NASM, AFAA, NSCA, FAI, NCCPT and more, we save you money on your continuing education.

Better market your business

Complementary Facebook Advertising Credit, Demographic Analysis with Marketing Plan and 60-minute Coaching Call
Find qualified instructors/trainers

Through a turnkey program offered by AFAA/NASM, join thousands getting top talent. 100% free for qualifying facilities

Website and logo design to get noticed

Comprehensive design solutions that will create the online impression you need

Tax preparation and bookkeeping services

AFS has partnered with JETRO and Associates, a cloud based CPA firm for all your back-end business needs

Software & technology to stay organized and grow

Discounts from MINDBODY, EZFacility, OneFitStop, ZipWhip and more
Want to see how AFS can save you thousands of dollars each year? Use our tool to Calculate Your Savings
---