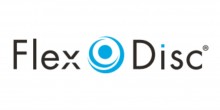 Contact Information:

 Robert Peritz, Founder ​


 619-723-8880​


 rperitz@flexdiscfit.com


 www.flexdiscfit.com
Special Offer:
AFS members receive 20% off all flex disc items. Contact Robert for details.
 
About Flex Disc
The Flex Disc ground movement training system utilizes the body's natural movement to increase range of motion, improve strength and movement efficiency to decrease risk of injury. The system can be used on its own or in combination with other functional training equipment such as BOSU, TRX, and cable machines. It is suitable for any age and/or level of fitness.
History
The stability ball was the inspiration for developing the Flex Disc; a small, portable device utilizing 360º movement to create an unlimited number of exercises for stretching and strengthening.
Flex Disc In the Fitness Community
Flex Disc offers ongoing education-knowledge via free digital manuals and an ever-expanding all access video library.
---