AFS Members Receive Special Pricing!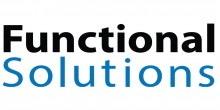 Contact Information:

 Joni Dold, Director of Marketing 


 425-418-0659


 joni@functionalsolutions.io


 http://functionalsolutions.io/
Special Offer:
AFS Members receive special pricing.  Contact Joni for details. 
About Functional Solutions
Functional Solutions provides an easy way to create unique, dynamic digital content to distribute across your chosen media. It's simple, scalable and visual. But most importantly, we put your brand at the center of it all.  
We believe that digital engagement with clients has become an industry necessity and, concurrently, a big opportunity. We give our customers the toolbox to design and deliver their branded workout content to any device, anytime, anywhere. 
Because our vision was developed by operators for operators, we understand simplicity is a mandatory part of the user experience and it is intertwined in everything we do. 
History
Founder Dave Hannum was a devoted CrossFit member who trained regularly at his local gym. Although when he saw those whiteboards on a daily basis, he knew something else was there. He wanted to visualize what was on the board and bring it to life, and this was the beginning of Functional Solutions. 

Functional training and programming go hand in hand, so Dave began to package workout content in simple video snippets. From here he developed a way to easily sequence these snippets into unlimited workout combinations. This process introduced a new space, and soon the whiteboard content moved to TV, iPad, and Mobile.  

Dave discovered early on the need for customization.  So he created a platform that delivered the tool box customers needed to brand their content using their logo, videos, and style.  Everything can be designed using the look and feel the customer wants.  Most importantly Dave wanted to make it simple, not only for the operator but for the end user as well.  It's so simple that programming can be delivered on a preset schedule with a click of a button, eliminating a lot of busy work and leaving extra time to run a business and further engage with customers.
Functional Solutions In the Fitness Community
The Functional Solutions TV display supports studios by adding digital visualization and another level of management to group training. Now trainers have more time to engage with each class, and members have a visual for movements to keep things running smoothly. We also designed an app delivering an integrated dashboard to control all TV programming right from your iPad.
A studio can provide daily workouts for classes, digital coaching for new equipment, or standardize programming across all locations with a click of a button.
---