10% Off Your First Order!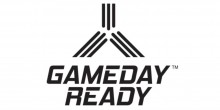 Contact Information:

 Steve Rector


 727-417-5552


 Srector@gamedayready.com​


 gamedayready.com/
Special Offer:
FBA members receive a 10% discount on their first order. Use code AFS2020.
Contact Steve Rector at srector@gamedayready.com or text/call 727-417-5552 to learn more and get exclusive offers made available only to FBA members.
About GameDay Ready
As America starts to reopen from COVID-19, the one thing most people want to do is get back to their fitness routines, their workouts, and all of the friends and relationships they built through the work, the sweat, and of course, the fun! BUT, all of that seems much scarier now...

The two biggest questions we all have as owners, trainers, and patrons...
1. How do we keep everyone safe, healthy, and confident that we've done everything we can do to protect them, to protect us, to protect all who enter our facilities? 
2. How will it be possible to wipe down every surface, handle, bar, kettlebell, weight, seat, etc.?
The list seems endless and daunting, almost unachievable...
AirSteril is the one product in the U.S. that can passively protect you, your staff, your patrons, and everyone who comes into your facility 24/7.
GameDay Ready is the exclusive nationwide distributor of AirSteril for all fitness and athletic facilities.
AirSteril is the highest performing antiviral, antimicrobial, antifungal, deodorizing unit in the U.S. AirSteril is the ONLY plug and play UV unit that sterilizes both the air and all of the surfaces that air touches 24/7. Our units kill MRSA, Staph, C-Diff, Flu, Norro, SARS, MERS (Coronavirus strains are included in the SARS and MERS Class), mold, mildew, and other fungi. Our patented technology and use of TIO2 create a Plasma Quattro effect that outperforms every plug-andplay UV product on the market. The creation of Ozone doesn't just mask bad odors with a different scent, it destroys the bacteria that causes unpleasant odors. There's no more need for bathroom or locker room deodorizers.
Click here to download the PDF and review how AirSteril works.
History
GameDay Ready began its quest to bring the fans closer to the game in 2013. Through the years we have come to understand at the highest, and quite frankly, at the most basic level, what it truly means to be GameDay Ready. BEING HEALTHY... If an athlete, no matter the sport, the gender or the age, isn't healthy, performance suffers. We've taken our passion to ensure that athletes from professional, to collegiate, to high school, and middle school (including us "older" weekend warriors!) are HEALTHY and free from the scourge of illness, infections, and downtime!
GameDay Ready In the Fitness Community
There has never been a more important time to make sure your staff and your patrons know that you care about them. These past few months have changed the way we all look at our surroundings and how they could possibly impact our health in a negative way. More than that, we now think about how the places we go could impact our families through where we've been that day. Please review the attached documents and reach out to me for more information at srector@gamedayready.com
---