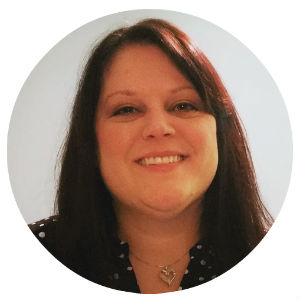 By Sara Allen, AFS Community Expert
Picking a software platform to initiate your keep in touch strategy is one of the most important elements of running a fitness business. Getting people OUT of your email inbox and address books and into a system that can track their path to you and notes on their activity will help you provide relevant information to each of your contacts. When you can keep in touch in this way, it's easier to provide value and, therefore, build trust and credibility.
This is, in no way, an exhaustive list of the options, but will provide you a starting point to research. Take into account your budget and needs. Your software should be able to capture (at minimum) names, email addresses and segment folks into categories (like states, interests, purchases). You will need a way to email these folks legally (mass emailing software) and some of these offer that, as well.
For additional platforms to help save time and build out more robust reports - check out these special savings from AFS partners, MINDBODY, OneFitStop & EZFacility.  
Constant Contact
Schedule newsletters. Build custom templates to send newsletters. Easily track results (bounces, forwards, unsubscribes, link clicks, etc).
List building tools. Grow your contact list through your Facebook page, company website, or a text message.
Contact management. Store, organize, and maintain your email address lists and information. Segment lists so the right people get the right message.
Mobile friendly email templates. Make sure your audience can easily access your message everywhere they go, on any device.
Image and file storage. Easily store and access the content you need for your email newsletters right in your Constant Contact account.
Social media tools. Share your emails to your social media networks right from Toolkit, and make it easy for your audience to share on theirs, too.
Easy Startup, intuitive to use Plans start at $20/month
Free 60 day trial
MailChimp
Subscriber profiles allow you insight about your subscribers and keep your contacts in one place with subscriber profiles. Click someone's name to see engagement, website activity, and more.
Add notes and one‐to‐one conversations to profiles, so you can remember who your customers are.
Automation and personalization -­‐ helps you email the right people at the right time.
Send automated emails based on customer behavior and preferences. MailChimp's send time optimization recommends the best send time within 24 hours of your selected delivery date, determined by your specific list's engagement data.
Pick a list or part of a list, and using Discover Similar Subscribers, we'll analyze it and build new segments of like minded people from your subscriber base.
With Twitter Tailored Audiences, you can target your subscribers on Twitter and make it easy for them to share your content with other people who have similar interests.
Email marketing is focus, but robust collection of data on users
Free for less than 2,000 subscribers
Send up to 12,000 emails per month for free
Insightly
Very intuitive, and integrate with Outlook, but they don't have a mass email function. You would need to be signed up with Mailchimp and integrate to email from this list.
Flexible Calendaring and Events
Automatic Address Book
Insightly Notes, Evernotes, and Comments
Lightning Fast Search
Custom Fields and Filters
File Sharing
Web to Contact
Tags, Notification, and Following
Linking (Direct Relationships Between Contacts, Organizations, Opportunities, Projects)
Mass Email Contacts with MailChimp Integration
Plans start at $12 per month
14 Day Free Trial
SalesForce
A much more robust CRM that claims to be the all‐in-­one CRM solution!
Connect interactions from any channel or device using data-­‐driven intelligence.
Plan, personalize, and optimize the customer journey across channels, devices, and lifecycle stages.
Create personalized communications that are delivered in real time, on your customers' terms.
Easily nurture leads
Track all customer information, action and activity in one place
Email integration
Email marketing service
Plans start at $25/month
30 Day Free Trial 
Infusionsoft
Designed for small business, Infusionsoft is a full featured, automated solution to help grow sales, manage customers/leads, sell products and build automated marketing campaigns. Extremely robust & powerful. 
Organize all customers and prospects with CRM (Customer Relationship Management)
Keep in touch & follow-­‐up automatically with Email and Social Marketing
Get notified when prospective customers are ready to buy with Lead Scoring
Sell online using E-­‐Commerce Shopping Carts
Increase sales while saving time with
An all­‐in-­one solution
Plans start at $199/month
---
Sara Allen is the President and Co-Founder of Allen Squared Incorporated. Sara's career has layers of experience spanning from working with nonprofits on fundraising and event planning, to advertising sales and software product launches, to system development and operations management. Sara brings a wide scope and wealth of experience and talent to Allen Squared.