AFS Members Receive a FREE Software Consultation!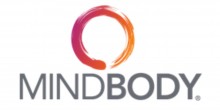 Contact Information:

 Penelope Toogood, MINDBODY Coordinator


 805-312-9576
partner@mindbodyonline.com​


 www.mindbodyonline.com
Special Offer:
Mention you're an AFS member and receive your free software consultation today!  Contact Penelope for additional details.
About MINDBODY
MINDBODY manages your day, markets your business, and connects you with clients looking to book fitness services like yours. Get 24/7 support with real people, industry-leading business education, one-on-one setup and training, and a custom app for your brand.
MINDBODY is a global community of businesses that help people look and feel their best—you'll fit right in. 
History
Leveraging technology to improve the wellness of the world.
MINDBODY emerged from a simple idea: small business owners deserve the time to do what they love. From its first iteration, MINDBODY software has turned that vision into the technology that links tens of thousands of health, wellness, and beauty professionals to the millions of clients they serve.
Today, we're the leading global online marketplace for wellness services — and like the speed of technology itself, we're blazing ahead toward limitless possibilities.
MINDBODY In the Fitness Community
The ultimate solution built for fitness entrepreneurs. MINDBODY enables you to manage appointments and bookings, process payments, and run your business with a custom suite of tools.
Our favorite features:
Business management on the go
Handle everything about your day, from online booking and scheduling to client management, payroll, and point of sale. 

Marketing suite
Bring in new clients and keep them coming back with marketing automations built into your software. 

A global consumer network
List your business on the world's largest fitness, wellness, and beauty marketplace—and give new clients all the reasons to book with you.




---