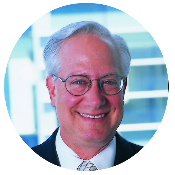 By Chuck Leve, AFS Executive Vice President of Business Development
We all hope and pray it doesn't happen at all, let alone to us, but the reality is – bad stuff can happen.  It did last year to a Midlothian, VA fitness center, where a 9-year-old girl fell into a swimming pool and drowned.
According to the guidelines on the fitness center's website, there is no lifeguard on duty at the gym. The guidelines also say "Children 13-and- under require adult supervision; adult must be in wet area at all times."
The deceased girl was accompanied by an uncle.
Police and fire department personnel arrived and quickly transported the victim to the hospital, where she later died.
"There was a lot of screaming, yelling, the kids were crying, it was awful," said a witness. "We were just shocked. We were just staring, hoping she would be okay."
The facility issued the following statement: "All of us are deeply saddened about the incident, and our most sincere condolences, thoughts and prayers go out to the deceased and her family," said the fitness center's General Manager. "Discovery is ongoing with the police and family members, and we cannot comment any further at this time."
As sad as this incident is, it forces us to take a good hard look at our own studios and ensure that we're prepared for – and protected from – disasters of this type – regardless of where fault or blame may lie.
Does the studio's liability insurance apply in such an incident or other incidents?  What can we do to minimize the chances of these things occurring?  Do guest waivers really protect the fitness center and are they enforceable?
"Tragic incidents such as this one are the reason that General Liability is a requirement for fitness businesses," said Jennifer Urmston-Lowe, National Accounts Manager for SFIC Insurance.  "Studios cannot foresee and prevent everything that can happen in their facilities."
General Liability insurance is designed to protect businesses from claims that arise from incidents in their premises and operations. Having a formal safety plan and consistently implementing it, is a first step to preventing claims.
Although liability waivers hold up better in some jurisdictions than others," said Urmston-Lowe, "a good liability waiver, written by an experienced attorney in the state where the studio is located, is the best tool that the studio owner has to reduce their liability."
---
Chuck Leve is a 40-year veteran of the fitness industry and proven successful developer of fitness industry associations. Currently he serves as the Executive Vice President of Business Development for the Association of Fitness Studios (AFS). He's been involved in the creation and development of some of the most successful trade associations in the history of the fitness industry.
---
To learn more about the right Insurance for you and your business, connect with AFS' exclusive partner Sports and Fitness Insurance Corporation. 

For over 30 years now, SFIC has focused solely on the health & fitness industry.  With a unique comprehensive general liability policy for fitness professionals, as well as, fitness studios and full service health clubs, their program is tailored to the unique needs of our industry. SFIC is the Managing General Agent for Liberty Mutual Insurance for the fitness industry, working with both Liberty Agents and Independent agents across the country.