About Good Natured Products, Inc.
Omniball® offers an unprecedented balance of both traditional and functional exercises which will carry you to an entirely new dimension of 360° movement. Resistance, range of motion, and difficulty will increase in relation to the user's own ability.
Because Omniball® has no linear limitations and can be used on both hands and feet, its options for unique workouts, at all fitness levels, are endless. Omniball® enables any participant to progress at the appropriate pace for their skill level, even for those who may have limitations or are just starting to work out for the first time. On the other hand, for the elite athlete, Omniball® can provide the ultimate physical challenge. It offers the intensity needed to keep improving strength and flexibility with exercises that incorporate balance, core strength, stretching, and range of motion.
---
25% off 2 pound or 4 pound Omniball® sets!
To unlock this exclusive offer, login or become an AFS Member.
---
History
When my father was having problems with his shoulder and knees in the 1990s, I started thinking of a way to improve his physical therapy exercises and related equipment because they did not seem efficient or versatile enough. A friend constructed the first prototype using a pasta colander, a giant tennis ball and a bicycle pedal strap. It was inspiring, and the pedal strap even gave me the idea to use the ball on my feet, but it still lacked the ability to roll smoothly in every direction.
Shortly afterwards, while on my way to teach at a fitness conference, I saw a plane being loaded with huge cargo containers pushed over casters embedded in the floor and a lightbulb went on. Seven prototypes and almost two years of testing later, the Omniball® was born!
After the technology was patented for use in fitness, I began instructing Omniball® classes at the University of California, Irvine. Originally, I thought it would just be a great therapy tool and help with core strength training, but it soon proved to be much, much more. It is the most versatile product I have come across in my decades of fitness experience, working with all kinds of exercise equipment. Now, OmniWorks, LLC combines the wealth of experience of seasoned fitness manufacturing and marketing professionals with the inventor of the Omniball® to bring this great product to the masses.
Good Natured Products, Inc. In the Fitness Community
We provide training and continuing education certification courses for the fitness community, offering an effective and unique alternative to current equipment offerings. From absolute beginner to seasoned athlete, Omniball® delivers real results in diverse and fun class formats. Omniball® is great for both personal training and group exercise.
---
25% off 2 pound or 4 pound Omniball® sets!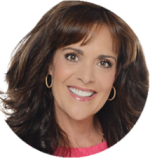 I've trained thousands of instructors, created programming for some of the biggest fitness brands, developed patented and trademarked products, and sold millions of consumer videos. As an international presenter and continuing education provider for over 25 years, I specialize in choreography, equipment-based resistance programming, myofascial release, aerobic dance, treadmill training, and more. I am also president of Good Natured Products, Inc., developers of fitness and other products, and the inventor of the Omniball®.
Save the entire cost of your AFS membership and drive more revenue simply by doing what you do every year!
Attend a conference or event

Discounts to SUCCEED!, Perform Better and more!

Equipment & accessories to fill your space

Discounts from TRX, Power Systems, Perform Better, MYZONE, MERRITHEW and more

Save on CEC/CEU courses & certifications

From NASM, AFAA, NSCA, FAI, NCCPT and more, we save you money on your continuing education.

Better market your business

Complementary Facebook Advertising Credit, Demographic Analysis with Marketing Plan and 60-minute Coaching Call
Find qualified instructors/trainers

Through a turnkey program offered by AFAA/NASM, join thousands getting top talent. 100% free for qualifying facilities

Website and logo design to get noticed

Comprehensive design solutions that will create the online impression you need

Tax preparation and bookkeeping services

AFS has partnered with JETRO and Associates, a cloud based CPA firm for all your back-end business needs

Software & technology to stay organized and grow

Discounts from MINDBODY, EZFacility, OneFitStop, ZipWhip and more
Want to see how AFS can save you thousands of dollars each year? Use our tool to Calculate Your Savings
---