AFS Members Receive 35% off all GRIPBELL products!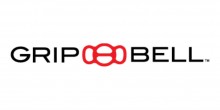 Contact Information:

 Mark Bella, Chief Operating Officer​


 916-367-4958​


 mbella@gripbell.com


 https://gripbell.com/
Special Offer:
AFS Members Receive 35% off all GRIPBELL products! To Take Advantage, click here and enter code: AFS at check out.
About GRIPBELL
GRIPBELL is a revolutionary fitness tool that replaces all other handheld, weighted gym equipment.
With various grip positions, GRIPBELL can be used for hundreds of movements to safely and effectively challenge your body. Its patent-pending design is the same no matter which weight is used in each set, resulting in saved space and a tool that works the same for all fitness levels and ages. Unlike other free weights, GRIPBELL is made with a recycled cast iron core at its center. The weight is perfectly distributed so you can increase intensity in training or rehabilitation without fear of losing control of the equipment.
The GRIPBELL is wrapped with a grippy, polyurethane exterior. That means all the grip with none of the slip. But accidents happen, and that's why we designed the GRIPBELL to be safer than your traditional dumbbell or kettlebell with no metal edges and no weighted points. And just because we could, we chose all hypoallergenic materials.
History
In 2014 Mark Wood, one of the GRIPBELL founders, injured his knee while exercising with a kettlebell. He realized current free weight equipment is outdated, bulky, unsafe and limited in their overall fitness uses.
With the fitness market growing worldwide and consumers investing in more multifunctional equipment, Mark sought to create a safer, more effective free weight for all ages and level of fitness. He wanted something that could enhance any fitness routine and be more easily stored or transported Since launching our successful Kickstarter in 2016 GRIPBELL has made great strides in the industry. The GRIPBELL debuted to rave reviews at fitness trade shows in Summer 2017 for its patent-pending, revolutionary design and has since been featured in Muscle & Fitness, Good Morning San Diego, Health.com, and Las Vegas Review-Journal.
GRIPBELL In the Fitness Community
STUDIO/GYM MEMBERS:
GRIPBELL will simplify and provide safer multi-functional weighted equipment while broadening the scope of stretching, strength training, cardio, un-weighted programming and more.
STUDIO/GYM OWNERS:
GRIPBELL will increase your members' overall fitness options and experience with its futuristic, innovative, simple, space-saving design, as well as your bottom line with consolidation while decreasing your overall liabilities on site with a safer, colorful, handheld weighted tool.
MAXIMUM VERSATILITY:
GRIPBELL fits flawlessly into any workout routine. Use for weight lifting, isometrics, interval training, group fitness, physical therapy, yoga, pilates, and even use it to enhance stretching and static holds. 
GRIPBELL has the most complete, superior equipment to meet the future of fitness on every corner. Other benefits include:
Fitness centers focus on open floor multi-functional training programs, fewer machines. 
Save Space and more efficient for home visit training. 
No more outdated, limited function, bulky, handheld weighted equipment and products.
Additional workout movements are available on YouTube.
Bruce Pechman, The Muscleman of Technology and Fitness TV Personality, wrote CEO of GRIPBELL regarding the debut of the GRIPBELL Lights, "I have come up with so many ways to use them and you're only limited by your imagination."
---