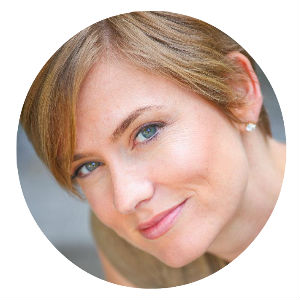 By Michele Jourdan, Director, TLD Partnerships at Donuts Inc. 
As you may know, two domain extensions recently launched that are a perfect match for fitness professionals looking to strengthen their digital brand: 'dot-fitness' (.fitness) and 'dot-training' (.training).
These new domains allow you to create short, meaningful web addresses that stand out from the crowd and speak to your passion. Having a strong web presence is critical to the success of any business, and it's even more important in the incredibly competitive fitness industry.
We recently published a simple 5-step guide to building the perfect fitness website, however many fitness professionals already have a website and have questions about how to upgrade to a 'dot-fitness' or 'dot-training' extension without losing web traffic or search engine love. 
Here is a brief tutorial for seamlessly migrating your current web address to a 'dot-fitness' or 'dot-training' extension:
The best strategy for migrating to a new domain is through redirection. This is a common tool that redirects users to your new website if they try to access the old one. Most importantly, it will maintain your website's search ranking, and inbound links will continue to work.
Before You Begin
Be sure to set up your new website ahead of time and run a few tests to ensure it's functioning properly. You may need to update links on your site if they point to the old web address. Additionally, double-check to make sure all your images and other content are working.
Avoid changing the content of your site before the move. If you're considering a redesign of the site, we recommend doing so only after a successful move.
Redirection
The redirection response your web server will use is: 301 Moved Permanently. This is very important: such a specific response tells search engines the content still exists but is located elsewhere. Using this code means your ranking and indexing for that specific content will be maintained, but attributed to your new 'dot-fitness' or 'dot-training' domain name. This tactic is widely used, is recognized by search engines and is recommended by Google.
Set up your web server to redirect everything using the "301 Moved Permanently" response for all requests to the old domain name. If your URLs stay exactly the same, all you need to do is edit your .htaccess or site configuration file for your old website.
 
If you must change the URL structure of the new site, you'll need to set up a URL mapping on your web server for every URL that changed from the old to new site.
 

Tell Google
Use Google's Webmaster Tools to tell the search engine about your new web address. Do this using the Change of Address tool under the gear icon when logged in. It's also a good idea to submit a site map.
Both actions will speed the discovery process and get your new domain name indexed sooner.
After Migrating
Be sure to test your new website to ensure all links are working and content is found. Using your webmaster tools, verify that traffic to your site is still in the normal range.
If possible, reach out to webmasters for other sites that include links to yours and ask them to update their links to the new 'dot-fitness' or 'dot-training' domain.
Finally, monitor your web server logs for 404 Not Found errors. If you find this type of error, there may be some content you didn't migrate or redirect properly.
Market your New Digital Brand
Now that you've boosted your brand with a fitness-friendly extension, it's time to let the world know! We recommend issuing a press release to announce the move and posting a series of updates to your followers on social media.  
Don't forget that registering a new 'dot-fitness' or 'dot-training' domain allows you to create a tailored email address using your company brand, so be sure to include your new contact info on business cards, flyers and other marketing pieces.
Conclusion
With a few simple steps, you can smoothly migrate your website to a 'dot-fitness' or 'dot-training' extension without losing web traffic or "Google love."
These specific, meaningful domains are the most fertile ground on the Internet for fitness professionals looking to differentiate themselves from the competition. Even more, the process for registering a domain and building a professional-looking website has never been easier.
So what are you waiting for? The perfect domain is waiting for you!
---
Michele's Internet knowledge runs deep. She will work with you to get your business recognized online, better understand the benefits of going not-com, and receive additional services for your business including a website builder, hosting, emails, and more!
Formerly a spokesperson at ICANN, the Internet's regulatory body, she was responsible for communication around the "not-com" application process and rollout. Before that, Michele created Internet access prototypes and business models.