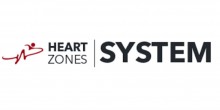 About Heart Zones
Heart Zones, Inc. is dedicated to getting individuals from around the world fit and healthy.  Established in 1993 and headquartered in Sacramento, California, Heart Zones is directed by a dedicated team of veteran professionals led by founder, author, Hall of Fame athlete, and wearable technology expert Sally Edwards, MA, MBA. The company develops innovative technologies and content that includes hardware, software, application programs, and professional development product lines and services.  These product lines and services work together to drive its health and fitness mission.
The company also manufactures its own line of heart rate and step tracking sensors. The Heart Zones products and services target a wide spectrum of end users, from competitive athletes to everyday health-seekers. Heart Zones' offerings will help people seeking weight loss, renewed levels of energy, sports performance, and emotional fitness results. In the last two years, Heart Zones has transformed itself into a fitness technology company with wearable technologies coupled with its patented training methodology to create its first hero product, the Heart Zones System.
The Heart Zones System is a group fitness technology designed to motivate users to get fit using wearable sensors, real-time data feedback, and custom reporting and assessment to tailor programs specifically to the needs of each individual.
Read our Blog: http://heartzones.com/blog/
---
10% Discount When You Connect Through AFS! 
To unlock this exclusive offer, login or become an AFS Member.
---
History
What is the Heart Zones System Technology and Companion Certification? Heart Zones, Inc. is the only company that uses the patented threshold cardiovascular training program and the companion open technology platform, the Heart Zones Club System to provide the tool for member engagement and retention. Designed specifically for the studio market, the Heart Zones System is a onetime purchase with no additional costs and can be monetized through the sale of sensors- step trackers, heart rate sensors on the forearm, and indoor cycling products. Because the platform includes both the methodology of training in zones and includes a FIT point program, the technology is the best of breed and the meets club best practices.
Heart Zones In the Fitness Community
The founder and CEO of Heart Zones is cardio-fitness expert and author of 2 dozen books on training and fitness, Sally Edwards. Committed to the fitness industry for the past three decades, Sally practices what she shares with others - it's our studio club industry mission to help people get fit together or one-person at a time. Why? Because it is the right thing to do and because the most important muscle in the body is the heart - and when we focus on it we all do better.
---
Advice on wearables, heart rate technology and systems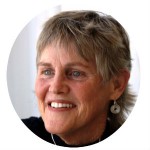 Sally Edwards is one of America 's leading experts in fitness technologies, exercise science, and lifestyle living. The Sacramento California native earned her masters degrees in exercise science and business. She is a serial entrepreneur, prolific author, professional runner and triathlete.  She is a best-selling author with 24 books and 500 articles on health and fitness, a professional triathlete, 16-time Ironman finisher, a member of the Triathlon Hall of Fame, and ultra marathoner!
Save the entire cost of your AFS membership and drive more revenue simply by doing what you do every year!
Attend a conference or event

Discounts to SUCCEED!, Perform Better and more!

Equipment & accessories to fill your space

Discounts from TRX, Power Systems, Perform Better, MYZONE, MERRITHEW and more

Save on CEC/CEU courses & certifications

From NASM, AFAA, NSCA, FAI, NCCPT and more, we save you money on your continuing education.

Better market your business

Complementary Facebook Advertising Credit, Demographic Analysis with Marketing Plan and 60-minute Coaching Call
Find qualified instructors/trainers

Through a turnkey program offered by AFAA/NASM, join thousands getting top talent. 100% free for qualifying facilities

Website and logo design to get noticed

Comprehensive design solutions that will create the online impression you need

Tax preparation and bookkeeping services

AFS has partnered with JETRO and Associates, a cloud based CPA firm for all your back-end business needs

Software & technology to stay organized and grow

Discounts from MINDBODY, EZFacility, OneFitStop, ZipWhip and more
Want to see how AFS can save you thousands of dollars each year? Use our tool to Calculate Your Savings
---