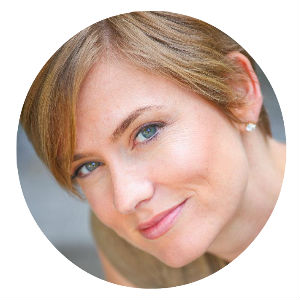 By Michele Jourdan, Director, TLD Partnerships at Donuts Inc. 
In order to maximize your website traffic, it is critical to have a web address that is short, meaningful, and keyword-rich. Fortunately, two domain extensions recently launched that are a perfect match for fitness professionals looking to drive traffic to their website: 'dot-fitness' (.Fitness) and dot-training (.Training).
These new extensions are the most fertile ground on the Internet for fitness professionals who are looking to strengthen their digital brand. It's often difficult to find the domain name you want – these names are ripe with availability.
Thanks to these new extensions, fitness professionals are creating keyword-rich web addresses that stand out from the crowd and speak to their passion. Examples include ArtOf.Fitness, FastTwitch.Training, and BodyByYoga.Training.
As fitness professionals explore these new naming options, one of the first questions that comes to mind is: how will a dot-fitness or dot-training extension affect my website's search ranking?
Google recently made it clear that new domain extensions are not treated any differently in its search engine than legacy domains like dot-com and dot-org. However, because new domain extensions like dot-fitness and dot-training are more keyword-rich and descriptive than legacy domains, we're increasingly seeing search ranking success stories for companies who ditch their dot-com for a not-com.
For example, Globe Runner – an SEO consulting firm – recently published a report on a Jacksonville attorney who received a major search ranking boost when he migrated from his dot-com address to Jacksonville.Attorney. The lawyer's website went from having zero keywords on the first page of search results to being in the top spot when users search for "Jacksonville Attorney."
 According to Globe Runner, switching to Jacksonville.Attorney is generating the free, organic equivalent of $6,400 per month in paid traffic on 333 Google keyword phrases. Check out the dramatic difference in the lawyer's website traffic when he migrated to dot-attorney in March 2015:
Additionally, Globe Runner provided a case study on St. Louis Motorcars – a company that saw a 7.51 percent increase in new sessions when it moved from StlMotorcars.com to Stl.Cars. The SEO experts documented 16 phrases that were ranking in the first few pages of Google's search results, and found that 8 of them got better when the company switched to its new .Cars address.
The findings in both cases were compelling: switching to a descriptive new domain extension significantly boosted search results for the companies. 
So if you're a fitness professional why settle for a meaningless dot-com when you can have a descriptive term like dot-fitness or dot-training that speaks to the purpose of your business? Studies have shown, that with all things being equal, new TLDs will rank just as effectively as legacy TLDs, and in fact, you may see a boost in your organic search rankings.
Even more, the process for registering a new domain and building a website has never been easier. Check out this simple five-step guide for building the perfect website for your fitness business. And if you currently have a dot-com web address and want to upgrade to dot-fitness or dot-training, here's a guide to making the transition without losing any of your search ranking love.
The time is now to differentiate yourself from competitors online. Build a strong core for your business by creating a web address that is fitness-friendly before and after the dot!
 
---
Michele's Internet knowledge runs deep. She will work with you to get your business recognized online, better understand the benefits of going not-com, and receive additional services for your business including a website builder, hosting, emails, and more!
Formerly a spokesperson at ICANN, the Internet's regulatory body, she was responsible for communication around the "not-com" application process and rollout. Before that, Michele created Internet access prototypes and business models.