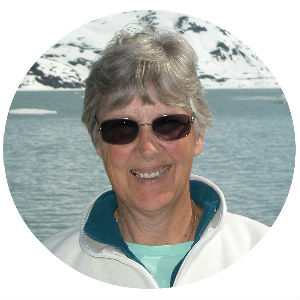 By Mary A. Schultz, Special AFS Contributor
If it seems like everybody always wants a piece of the fitness studio trainers' time, it's probably because demands are high and ever-increasing. Trainers are often called upon not only for one-on-one and group training, but also for scheduling, developing programming, monitoring safe exercise execution and countless other vital tasks.
Fortunately, there's a slant on valuable trainer time that works to the advantage of the studio, the trainer and the client. Using resistance incline bodyweight training equipment in small group training (SGT) is an ideal way for trainers to guide more clients per hour. And a variety of products from Total Gym® provide fitness studios of any size or budget with opportunities to make the most of trainer time while they satisfy client wants.
An IHRSA report* on health club trends for a recent year sheds light on client wants, such as to:
have fun while working out; see and feel results
enjoy camaraderie; be part of a like-minded community of people interested in health, fitness, and well-being
be challenged, avoid boredom, and enjoy a sense of accomplishment
get support and encouragement
save on training costs
be the focus of trainers' attention
Resistance incline bodyweight training lets trainers focus on more clients at once. With it, clients move themselves through a versatile, tri-planar, total body workout. They experience results quickly.
Fast client results and ease of use work in the trainer's favor, too. Scheduling becomes easy, since trainers can accommodate all fitness levels and ages at the same time. Plus, absence of joint compression minimizes injury risk. That allows trainers to keep an eye on small group progress more easily than with other more compressive forms of exercise. All in all, the trainer's day is forever changed for the better. Here are just three opportunities to put a new slant on trainer time.
Turnkey mind-body centered group classes
GRAVITY® from Total Gym introduces total body transformation through dynamic, high intensity training for mind and body. The entire culture of GRAVITY is different and dynamic. The movement variables change regularly so that clients are always motivated, challenged, and surprised as they achieve more agility, balance, confidence and strength.
GRAVITY incorporates bodyweight training on an incline through the award winning Total Gym GTS.
Key to GRAVITY as an optional studio fitness SGT profit center is that it offers a turnkey, fun, safe training solution. GRAVITY leverages Total Gym equipment and expert programming to provide transformational individual results. Turnkey programming, ease of scheduling and SGT for varied ages and fitness levels all contribute to making the most of trainer time. 
The client advantages keep them coming back. Challenges to stability strengthen the core. Overall coordination improves. Plus, cardio is an important benchmark of overall fitness and regular cardiovascular exercise on an incline is very efficient. On an incline as muscles work together, demand for oxygen increases. To meet the demand, the heart pumps harder. Add a high number of repetitions to the mix, and the heart beats more times per minute. These components contribute to improved cardiac efficiency with GRAVITY. 
Six-at-a-time circuit training
Total Gym takes simultaneous muscle recruiting to a new level with the new Total Gym Elevate Circuit™. It provides both a self-serve and an SGT opportunity in the resistance incline bodyweight training arena that has never been available before.
The Elevate Circuit consists of the Jump Trainer, Core Trainer, Pull up Trainer, Press Trainer, Row Trainer and the Leg Trainer. Workouts on any one of the six recruit specific muscle groups and at the same time challenge the core.
When a trainer works with a small group on Elevate Circuit, earnings naturally rise. Instead of paying a one-to-one hourly rate, clients enjoy a reduced rate for shared circuit training, and the trainer and studio earn more in every given hour.
For the trainer, training up to six clients of all levels on six different machines all at once means one session encompasses six clients instead of one. Because exercises are simple with minimal adjustments on each machine, managing groups is easy.
The entire Circuit comes in at a budget-friendly price and fits in a floor space area of only 225 sq. ft.
Rowing for all fitness levels all at once
Trainer-led rowing classes on the Elevate Circuit Row Trainer are another way to incorporate resistance incline bodyweight training into the studio. These are effective calorie expending workouts suitable for clients of any initial fitness level.
According to Stella Lucia Volpe, exercise physiologist and professor of nutrition sciences at Drexel University in Philadelphia who is also an avid rower, "Rowing just might be the most efficient exercise ever. With each stroke, pretty much every part of the body is used." She adds, "A big part of rowing is core strength. People think it's all arms, but rowing is much more legs and core."**
In group rowing classes, clients of all fitness levels can perform and progress at their own pace while the trainer interacts directly. Minimal injury risk, application to all clients, and fast results put group rowing classes high on the list for making the most of trainer time.
---
About Total Gym
Now with operations in over 30 countries, Total Gym continues to lead the industry with innovative functional training products including multi and single purpose resistance incline bodyweight trainers. The Total Gym mission is 'helping millions get healthier.' GRAVITY and Elevate Circuit are tools to help studio clients get healthier.
About the Author
For more than two decades, Arizona-based award-winning writer Mary A. Schultz has contributed articles to magazines, newspapers and online media publishers with a special focus on health and fitness.
References
*IHRSA Announces Annual List of Health Club Trends for 2012, http://www.ihrsa.org/home/2012/1/18/ihrsa-announces-annual-list-of-healt...
**HarpersBazaar.com: ROWING IS THE NEW SPINNING: By Nicole Catanese: Sep 16, 2014, http://www.harpersbazaar.com/beauty/diet-fitness/advice/a3549/rowing-fit...
***The Association of Fitness Studios 2014 Industry Research Study