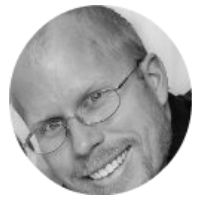 By Aaron Eisberg, VP of Marketing for Accuro
Technology and fitness are joined at the hip - the best gyms are known for having the best gear. After a while, however, there is only so much gear that a gym can buy! There is another way that you can use technology to differentiate yourself from competition in the fitness world, and it is actually much less expensive than investing in new machines every quarter.
Savvy gym and studio owners are now investing in mobile apps that are geared towards fitness - a high ROI activity that provides a great deal of value to patrons who do not have the money for a personal trainer or the organizational skills to keep up with their own stats. New health tracking apps such as the Accuro health app are extremely easy to implement into a fitness club environment, and you can literally upgrade the feature set of your entire membership overnight. Here's how the right fitness apps can help to improve the retention at your studio.
A Customized Personal Trainer
Many modern fitness mobile apps allow clients to monitor certain important metrics such as heart rate or repetitions completed, metrics that would otherwise be impossible to keep up without a partner or trainer involved. With these personal training apps, clients can easily keep up with the performance measurements that actually showcase improvement in a workout over time, no clunky notebook necessary.
Many studios have created a leaderboard for these metrics to generate a bit of friendly competition between gym regulars. The gym becomes a cooler place to go if you have your own private 5K to compete in every week.
Private Music and Movie Players
One of the simplest uses of fitness apps is putting together playlists of music and movies in unique ways. Gyms usually have generic music pumping to provide some atmosphere, but most patrons bring their own customized lists. If the gym offers this service, it saves people from having to bring their own expensive mobile hardware. If you have ever dealt with a patron who has lost an iPhone in the gym, you know that even one of these interactions being avoided is well worth it.
Private music and movie player apps also offer more than the basic playlist. For instance, certain apps will automatically match the beats per minute to provide patrons with a consistent speed of music. Other apps may even modify the list according to the level of intensity that the user is experiencing. Still others allow people to match movies and music together for a full audiovisual experience instead of just music. Many gyms will offer loaner devices with these apps already loaded into them, saving the patron the risk of bringing private gear while giving yet another reason to attend the gym.
Competition Apps
Some apps have the ability to take the gamification strategy into the app itself, saving the studio the trouble of keeping up with the statistics. The app itself will keep up with the leaderboard based upon the people who sign up for it. Some studios simply broadcast this leaderboard into the gym and take advantage of the app structure.
Some gyms will provide an attached device with apps placed directly on the exercise bikes that the app is meant to record. People can sign up at their leisure and compete against others who have signed up both inside and outside of the gym. One great app even allows its users to put money on achieving certain milestones in the gym. Those who stick to their guns can actually profit monetarily!
Fitness apps such as the Accuro app, which tracks the heart rate of its user inside and outside of the gym, are a great way to entice new users into your gym and reinvigorate your older membership. Drill down into the new technologies that are available for you to use as a manager or an owner, save money and provide new services at the same time. Your clients are waiting!
Learn how you can receive 10% off all Heart Rate Monitors with the Purchase of the Accuro Fit Dynamic Heart Rate Display System!
---
Aaron Eisberg is the VP of Marketing for Accuro. A company with over 15 years in the business of capturing fitness data, private cloud storage, data management and data analysis services. Products offered cover a wide array ranging from hardware devices such as wireless enabled body composition scales, blood pressure meters, and heart rate monitors to the data collection and management app, heart rate projection program and cloud based member vital data profile. Our vision is to offer the fitness industry the infrastructure on which a gym or club can build their services and establish their brand to their members.