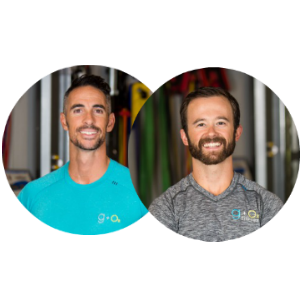 Below Paul and Joe share additional information about how their studio has become a cornerstone in their community.
AFS: Tell the audience about your backgrounds and how Gravity + Oxygen Fitness came to be?
PC & JD:  Paul founded Gravity + Oxygen Fitness out of a need for a more intelligent approach towards performance training. He founded the brand and concept as he built a name in training the South Florida volleyball community. Seeing the rate of injury and lack of structured training drove him to think about the elements of a great training experience. Thus was born Gravity + Oxygen.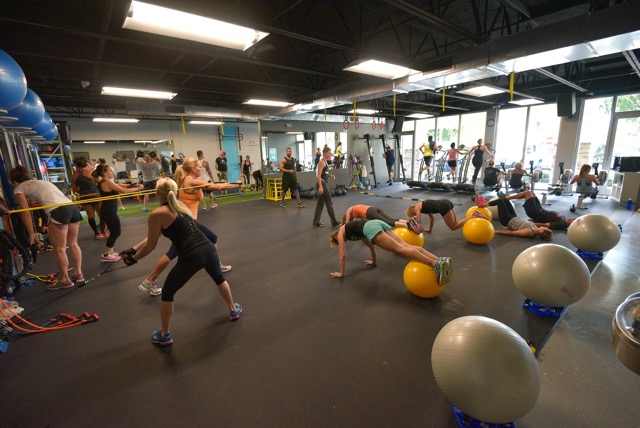 We also saw an opportunity to bring something special to the community on a larger scale and joined forces in 2014 to start the planning and design of the current facility. Our goal was to bring something intelligent, sustainable, and fun to those looking at Group Training classes and personal training. The trend of high-intensity training was in full swing, but there was a gap in something that allowed people to challenge themselves without such a risk of injury.
We traded out the ground & pound approach and created an approach that utilizes shorter duration cardiovascular sprints on low impact equipment alongside resistance training circuits. What resulted is a studio that has become a cornerstone in the community and a place where people can come to push their limits and change their bodies in an environment that's sustainable and safe for all levels and abilities. 
AFS: When you opened your studio, did you investigate other heart rate training companies?
"We loved the opportunity to engage people daily through the Myzone app and keep their programs top of mind when they aren't with us." - Paul Christopher, Founder of Gravity + Oxygen Fitness
PC & JD:  We definitely contemplated HR training systems when we first opened but hadn't found anything that we loved. Our style of training integrates more resistance training than methods like Orange Theory, so we weren't sure it would give us the metrics we wanted and we wanted to make sure consumers knew why we were different then cardiovascular based systems like them so opted against it. At the time we hadn't come across anything like Myzone and only experienced systems that were very much centered around HR percentages only. 
AFS: Why did you decide to go with Myzone over the others?
PC & JD:  We absolutely love the engagement and accountability. Over time we realized that something most of our clients need more than anything is accountability and feedback. Many of our clients had used HR monitors in the past but nothing that offers as much ongoing interaction with others and their own data.
We loved the opportunity to engage people daily through the Myzone app and keep their programs top of mind when they aren't with us. We have a lot of clients who travel for work and saw it as a way to make sure they were getting workouts in and checking in on them regardless of whether they were in class or training with us that week or not. This has been huge for so many of our clients!
We also know that our members love points and competition! Turn something into a challenge and everyone's output goes through the roof. We saw this in some of our previous member challenges so knew this would be a great way to make use of this on a daily basis and encourage our members to maintain their routines week to week and month to month. 
AFS: What is the member experience like, both before and after using Myzone?
PC & JD:  People are more linked in and thinking about their intensity levels from day one. We love promoting how you feel and getting to know your body when new members begin training and taking classes, but now they have more objective information to keep them accountable daily.
It's also allowed us to really teach clients more about recovery as well to make sure they are taking the appropriate rest and understanding the reasoning behind our intervals and programming so they can get the most from each workout and understand that smashing themselves into the ground every single workout is not the answer to long-term progress. 
AFS: Do you believe the programming set forth by Myzone can be a major profit center for any fitness studio or gym? Or even for those businesses who are looking for additional profit centers? 
PC & JD:   The Myzone system is a win/win for facilities and members alike. The members are getting more of what they need to stay consistent and engaged while studios like ours are also able to create an additional product revenue stream through sales of monitors and straps.
In the short-term, you have the sales of units and engagement with the system but I see it even more as a retention tool to keep members in the fold and an active part of the community and workouts for a longer period of time than they might otherwise stay. For numbers driven members it's a killer way to enhance their output and for those who aren't naturally that way, it's still a great way to educate your clients on the variables of exercise and training they might otherwise never learn about.
AFS: How have you been able to leverage this major differentiator to market and grow your studio?
PC & JD:  In Marketing, the claim that we use the science of the Myzone system as a value-add for members. By stating that we are true believers in adhering to the science of fitness, we validate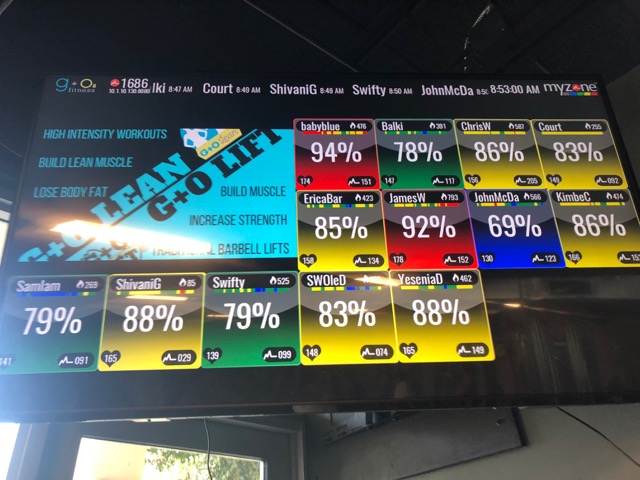 that  conviction by ensuring our clients stay informed, in the moment, with instant biofeedback. Knowing is power right? 
AFS: Where do you see Gravity + Oxygen Fitness in 5 years?
PC & JD:  We see our brand with a strong probability of having multiple facilities in the South Florida area, offering quality fitness programming with an equal emphasis on community. With heavy competition in this region of the state, the entities strong in operations do survive, and with systems like Myzone in place within our system, we're confident in being existent for the long haul.  
Myzone is a wearable technology platform that is designed to increase the lifetime value of your member.
Myzone uses live in club heart rate tracking, smartphone based gamification, and social media mechanisms to track, incentivize and keep your members accountable to the effort they apply. 
I'd like more info about Myzone