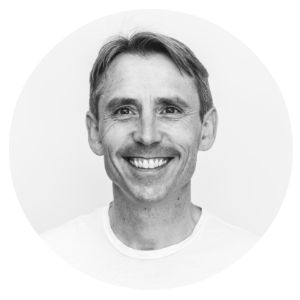 By Rob Lander, Special AFS Contributor
In today's technology-driven, digital society, studio owners have an opportunity to be more in touch with their members than ever before. Nowadays, most studios operate some functions online but not all studio owners will have pushed the potential of their digital platforms to promote optimal operational efficiencies, deliver enhanced member experience and encourage 24/7 connectivity.
Here, Rob Lander, Founder of Fisikal, shares three key ways to maximize business success using online solutions.
Business efficiencies
Running a business is never easy and the danger is that studio owners get bogged down in the administration, meaning less time available for other more business-critical tasks. Utilizing an online system to store, log and track key business performance data, which can be collated into easy to interpret reports and charts at the touch of a button, provides studio operators with the ability to understand and react to business performance 24 hours a day. If operating multiple sites, data can be viewed collectively or individually, enabling performance benchmarking and swift implementation of best practices to drive performance success across the portfolio.
Staff education, management, and support
Most studios employ a mix of employed and self-employed staff, many of whom work part-time hours and follow irregular shift patterns. Keeping tabs on who is working when and how to provide each and every team member with the tools they need to deliver outstanding service is a real challenge. An online business management solution can put an end to the confusion.
Making the most of a digital platform to manage your studio's schedule will allow team members to input shifts online, which can be reviewed remotely, on-the-go with any changes syncing instantly to keep everyone up to date. For staff, this means being able to better manage their personal schedule, understand how their diary interacts with others in the team and help to manage clients and classes. For studio owners, it provides full visibility on who is available when, enabling the analysis of scheduling to ensure optimal efficiencies whilst for members, it means easily being able to view who is free, when and an option to book and manage their training schedule directly.  
An online business management solution could also store a huge array of educational content. For example, videos depicting correct exercise techniques, workouts, and product specific education can all be made available to gym floor trainers to help them develop inspiring, on-trend programs and training plans. Virtual PT also means trainers can communicate with and provide support to clients remotely, maintaining contact when the member is unable to attend the gym for example because of work travel or vacation.
There is also the option to provide online health and PARQ  assessments, ensuring no documentation goes 'missing' and important information is always available at the click of a button.
Enhanced member experience
Many will already be benefiting from the more professional, efficient experience that comes from moving your studio business online. Gone are the days when a member should have to wait in a phone queue or at a crowed reception desk to make a booking. Taking your business online enables bookings to be made direct by the individual, via any smart device, which they can then view, amend and manage independently.
But why stop there? Also, consider the huge plus of an online purchasing capability. Payments can be made weekly, monthly, annually or ad hoc enabling annual membership renewals, direct debit setups and management as well as session payments for personal training, classes, complementary treatments etc. This puts the member in more control of their experience and reduces the need for frontline and gym floor staff to engage in sometimes 'awkward' payment conversations.
There is also the option to set up peer support groups, challenges, push notifications and automated reminders, all helping members to stay connected with your facility and fully informed 24/7.
Closing thought
The benefits of maximizing the use of an online business management solution are immense and ever-evolving. Solutions can be highly customized to suit the bespoke needs of your business and while there will be a cost in terms of a monthly subscription, this fee will be outweighed by the efficiencies and additional revenue-generating opportunities introduced by an online solution.
My advice – if your business doesn't already have an online solution or has a solution that is underperforming, make a change today. Some integrations could mean you are up and running in a matter of days, enjoying all the efficiencies and rewards outlined here. Go on – make the switch!
---
Rob has over 20 years of experience in the Health and Fitness industry, as a former personal trainer who built a successful business of 50 sessions per week. Rob has also spent many years as an international presenter lecturing on "Technology in the fitness industry".
Rob was the guy with the problem and is the content matter expert. Rob started with little knowledge of technology other than the vision that one day we would all be using it for many areas of our lives.
Organizations all over the world now come to Fisikal seeking our advice on how systems and processes can be optimized. As Rob has worked in all areas of the Fitness Industry this gives him multiple perspectives to help advise on how solutions could be created but also with his advanced knowledge of technology – what the future holds and how we can adapt internal processes so they can leverage technology efficiently.