By Josh Leve, AFS Founder & CEO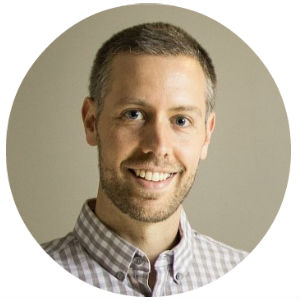 One of the things I love most about the AFS Community is that our members aren't shy about sharing the ideas and programs that have worked so well for them, with others. 
I also love taking part in several of our member Roundtable Discussions because it allows me the ability to learn from our members, exactly what's working, what's not, what's new and exciting, and where they're looking to improve. 
On a recent call, one of my roundtable groups mentioned an exciting new twist to the popular game Bingo.  Below is a quick interview I recently conducted with Catherine Dubay, General Manager at The Studios at Montecito Heights in California.  I hope this little bit of insight and new twist on the popular game Bingo will spark some exciting new ideas for your fitness business.  
AFS: Where did you get the idea to increase member engagement through playing Bingo?  
CD:  In the Roundtable Discussion I'm part of through AFS, one of the participants mentioned she had played Bingo with her customers. Our community had just gone through a major disaster with wildfires that burned 80 of our students' homes as well as 5 staff members. I thought we could use something fun and light on the heels of this event that rocked our world here in Santa Rosa.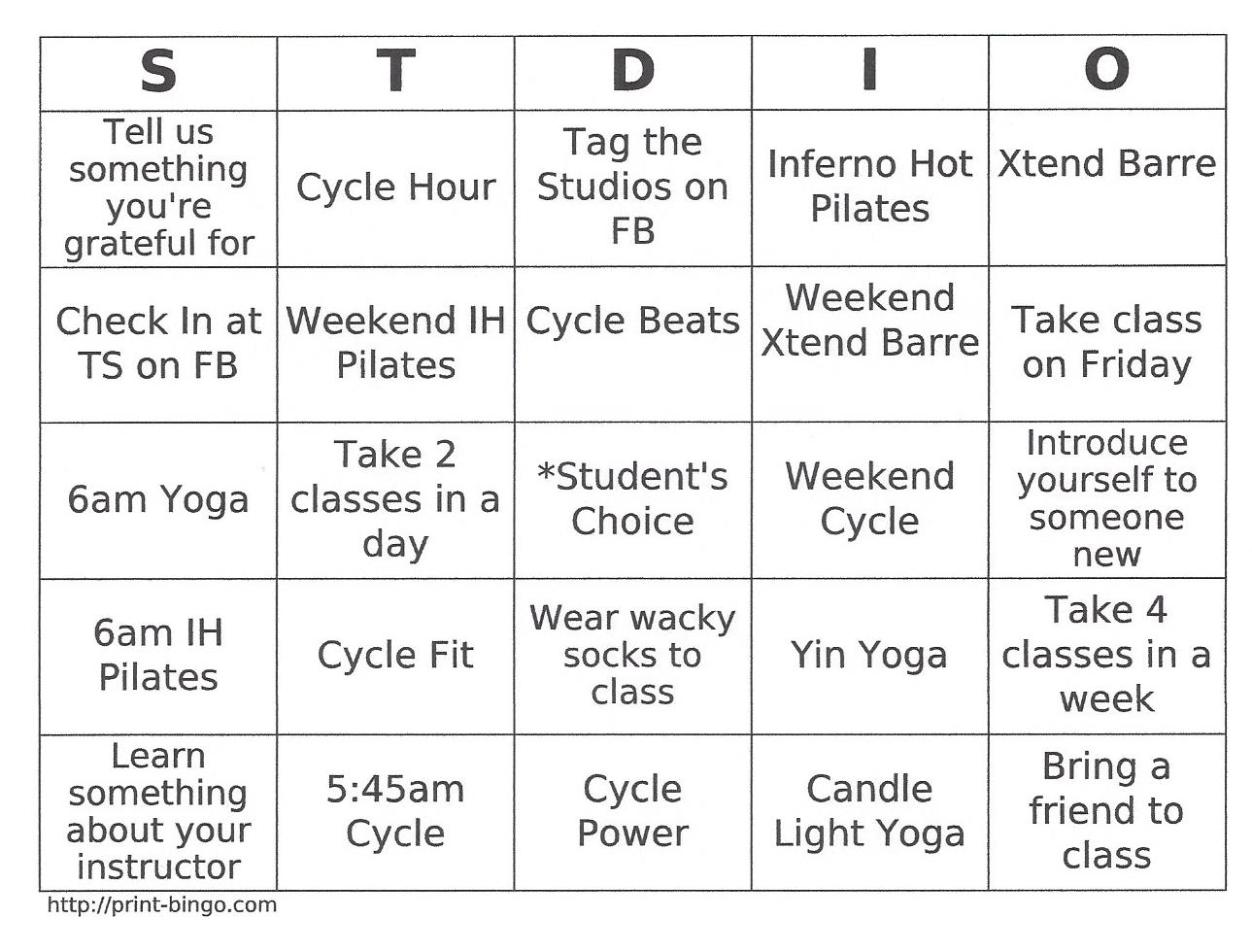 AFS:

 

How did you promote the Bingo program to your members? 
CD:  We emailed our students and had the instructors announce it in their classes. We also had Bingo cards at the desk and incentivized the desk staff to get people to play by giving the desk staff $1 for every player they enrolled!
AFS: Explain a little bit about how it works.
CD:  Basically we gave our students 2 months to get a Bingo or for the grand prize; a blackout. Some squares were serious, some not so much (find a student in your class that traveled to Europe last summer).  We kept the cards in a recipe box at the desk and the desk staff marked the cards as the students completed squares.
AFS: What was the feedback like from your members?
CD:  Feedback was great. We weren't sure at the start if it would take off but once a few people started to play it became contagious and before we knew it we had over 100 people playing Bingo. The camaraderie being built was really fun to watch as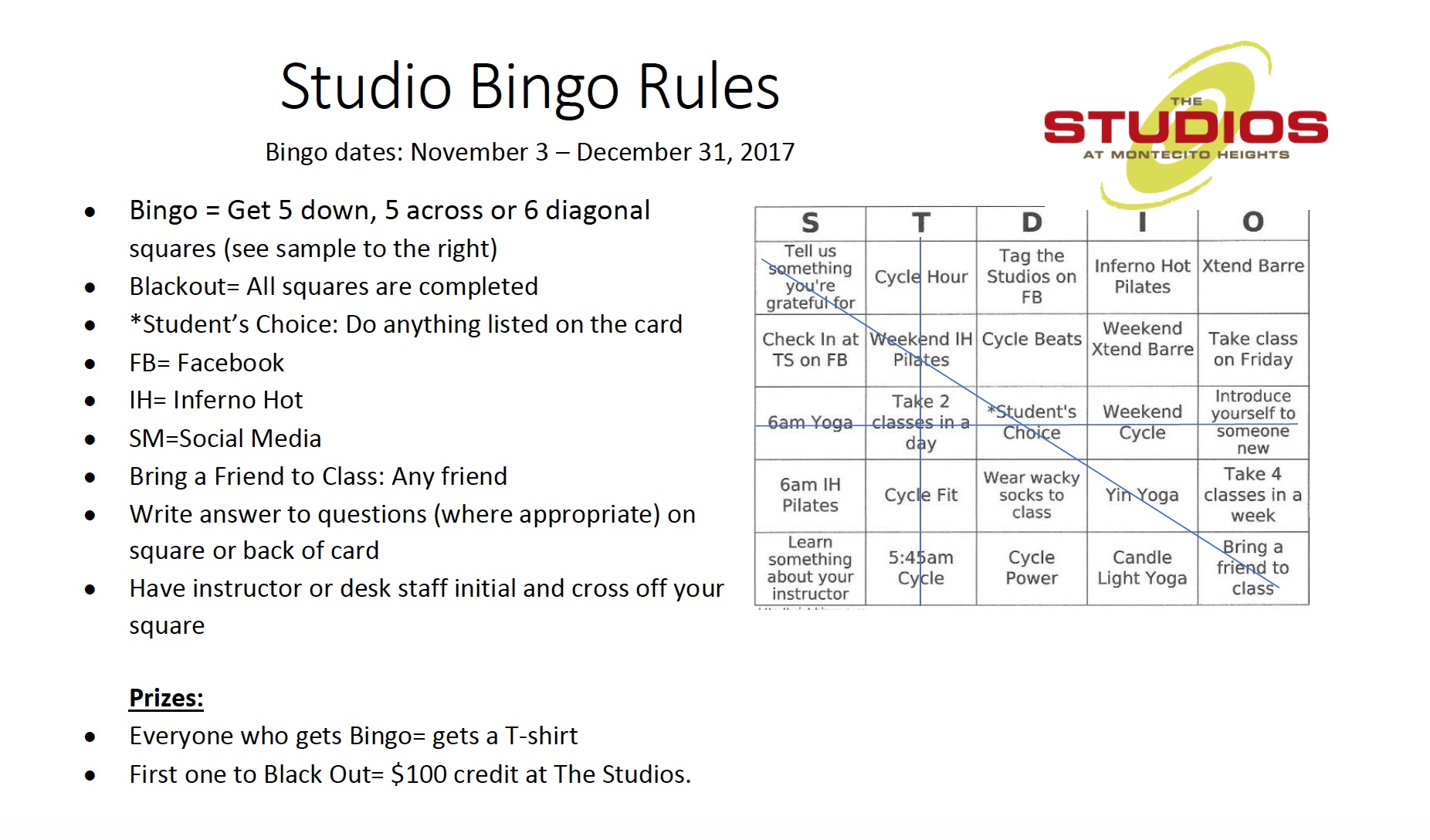 everyone was forced to interact with each other in order to complete a square (find someone in your class that has the same middle initial as you).
AFS: What did you learn from this program?
CD:  Be careful what you offer. We gave away a T-shirt to all those who completed Bingo. We had 40 t-shirts in stock and had over 100 people finish Bingo! But the best learning lesson was that if you can get your instructors/desk staff on board you can sell anything! They were instrumental in the success of the program.
AFS: Would you do it again?
CD:  Absolutely and hopefully it won't take another disaster to force us to do something fun and light like Bingo!  :) 
Ready to get Bingo started in your fitness business?
---
Josh Leve is the Founder & CEO of the Association of Fitness Studios (AFS). AFS' mission is to provide studio owners and entrepreneurial fitness professionals with the platform to effectively start, manage, and grow their businesses. 
With over 60 industry partnerships – Josh's success with AFS has translated into being featured in all major fitness publications and is also a featured speaker for events such as Club Industry, NSCA, NASM, Athletic Business, EMPOWER!, and more.