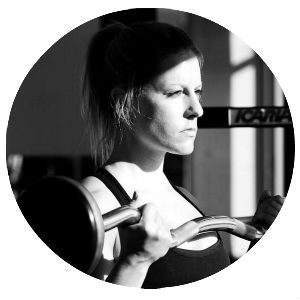 By Liz Callham, AFS Community Expert
The healthcare crisis is a complicated issue with many layers. The big takeaways? Today, fewer than 50% of companies offer medical insurance for their employees. Many insurance premiums have escalated to difficult-to-afford levels. And to top it all off, insurance coverage sometimes barely functions and acts more like a subsidy than a comprehensive plan.
So what the heck does this have to do with you as a studio owner in fitness? The best way to combat so much of what affects healthcare costs is to remain a healthy individual. We know what we are up against. Less than 10% of adults over 25 work out more than twice a week. Yet imagine if we could make an impact on that number alone? What if you could increase the number of adults working out?
Well clearly getting more people into the door is always a good thing. But just right there, you must position yourself by challenging what your message is. So many shy away from clubs and studios because of the message we send.  Getting in the door is too scary, too intimidating. Individuals don't feel in good enough shape, out their element, and afraid to make a fool of themselves.  Because of this, we miss out on a large percentage of the adult population and having an impact on their lives and their fitness. 
It's about attracting a larger audience, taking on a bigger message. It's about expanding your channels of marketing and communication. It's about focusing on the small wins, and the people themselves.
We live in a society of fitness that so much is centered around vanity, around how many tire flips and burpees you can do. Focus on the journey, on the stories of what your members had to overcome. Focus on how their lives have improved since joining. Just changing your angle towards these little things could allow you to not only increase your clientele, but more importantly get those people in the door that maybe wouldn't normally be your typical member. I would also challenge what your offerings are, and even re-thinking some of your programming. For instance, if you are offering classes that are multi-level, are they really multi-level? Are you taking into account impact exercises, regression, and alternative exercises?
In order for us to stay competitive, we must go after the masses and stop focusing on the 6-8% of adults who are already working out 3X a week or more. And if we can do that, maybe just maybe, we can assist in some of this healthcare nonsense. If we can take on a larger voice, expand offerings, learn to handle more populations, we can grow our community and our reach.
---
Liz Callham received her Bachelor's Degrees from Illinois State University in Exercise Science and Public Relations and also completed a Masters in Business and Administration from DePaul University. She holds certifications as a Certified Strength and Conditioning Specialist from NSCA and Health Fitness Specialist through ACSM. She also sits on the Advisory Board for the Exercise Science Department at ISU.
References: http://www.lifeextension.com/magazine/2016/3/whats-behind-the-health-care-crisis/page-01