In this featured spot, the Cleveland County Family YMCA shares their insight on how working with Precor helped expand their reach and become part of the new fitness studio movement.
AFS: What was the motivating factor that got you involved in the fitness industry?​
YMCA:  The YMCA has a primary area of focus on healthy living and Y-Evolved is a Healthy Living program of the CLEVELAND COUNTY FAMILY YMCA.  As an association, we want to do everything in our power to serve our community through memberships and programs like Y-Evolved. This is also a way for us to expand our reach and become part of the new fitness studio movement while meeting our goals in offering healthy living opportunities for all.
AFS: You have a great story to tell, how did Y Evolved gets started?
"Y-Evolved wants people to see the importance of disconnecting from technology in order to reconnect with a healthy living lifestyle." - Cleveland County Family YMCA
YMCA:  It started as a collaboration among our leadership team. We looked within our community and saw boutique fitness studios appearing on almost every corner. We believe the Y (and everything the Y stands for) can go above and beyond in providing a healthy living experience like no other.
We researched partnership opportunities and thoughtfully decided on Precor Studio 7™.  Our YMCA is a pilot location for them. This gives us the unique ability to develop our studio into the small group training atmosphere we want it to be. We have a direct line of communication with Precor as they continue to develop their training system. It is a beautiful example of a collaborative effort.
AFS: What are your biggest day to day challenges as a fitness business more owner?
YMCA:  Being a pilot location for Precor Studio 7 is one of our biggest assets but also one of our biggest challenges.
There are many well-known brand-name fitness studios and Precor Studio 7 is not one of them yet. We must educate the public about what we (Y-Evolved & Precor Studio 7) offer and why it is a step above the rest.
AFS: What makes the Y Evolved concept different from the competition - what makes you stand out?
YMCA:  The Precor Studio 7 training system offers multiple group training experiences in one location. You will never perform the same workout twice. Our experienced coaching team tailors each session towards the individuals that attend them. When you choose to participate in Y-Evolved programming, you are also participating and supporting a non-profit organization.
The CLEVELAND COUNTY FAMILY YMCA gives our community the support it needs to learn, grow and thrive. Our scholarship program allows children to participate in youth sports, summer day camp, after school programs, swim lessons and many more fun, educational and life changing opportunities.
AFS: When choosing the equipment - why did you decide to go with Precor?​ 
YMCA:  It ultimately came down to two things for us: relationships and opportunities. Precor does a great job of keeping us involved and up to date with their equipment and company.
We appreciate that partnership tremendously. The opportunity to be a part of something groundbreaking is also something that excites us.
AFS: What is it that separates Precor's equipment from the others? ​ 
YMCA:  The innovation and functionality behind the Queenax®. The versatility of this machine and the number of equipment applications that it can be combined with allows movements to be made accessible at a very rudimentary level and amplified to challenge the best of athletes.
AFS: What can you tell other studio/gym owners about the benefits of working with Precor?
YMCA:  We have had a great experience throughout this expansion. Precor has gone above and beyond in providing us with great equipment, training, and continued communication even after the launch of the facility. Overall, we are impressed with how the Precor team functions and how they treat us.
AFS: What is the biggest challenge facing your fitness business today?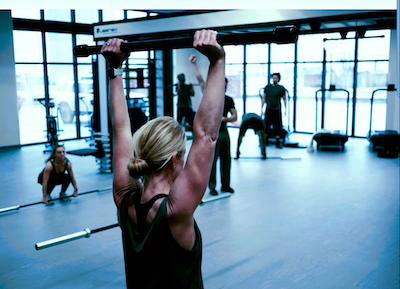 YMCA:  We have more going on in our lives than any generation before us and the amount of information at our fingertips makes it even easier for us to find any excuse not to take care of ourselves.
Y-Evolved wants people to see the importance of disconnecting from technology in order to reconnect with a healthy living lifestyle.
AFS: Where do you see your business 5 years from now?  
YMCA:  We hope in 5 years from now, Y-Evolved will become a common name in our community and in the fitness industry. We want to expand our program to continue serving as many people as possible through a multitude of opportunities made available through Y-Evolved and the YMCA.
We ultimately want to make a better us.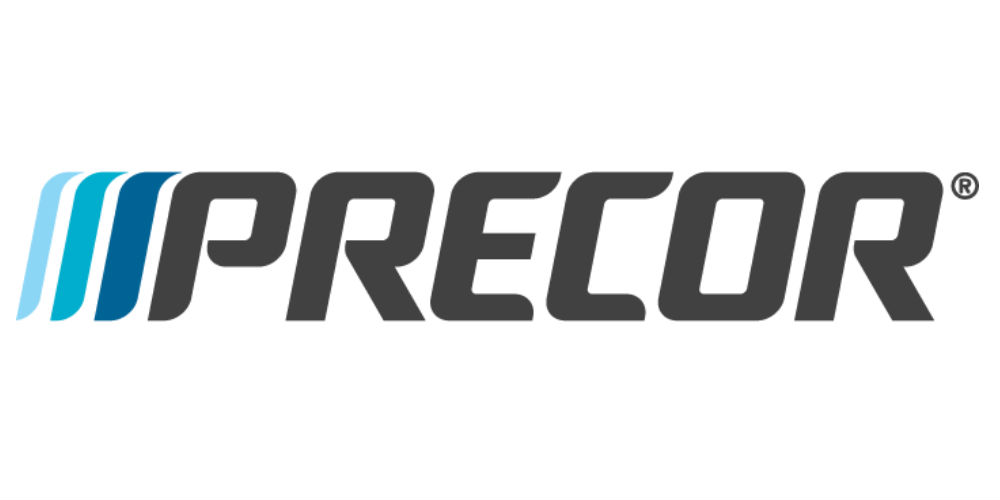 AFS members receive special pricing on Precor products!
Our mission is to develop personalized health and fitness experiences that help people live the lives they desire. For more than three decades, we've driven fitness forward with a passionate focus on ergonomic motion, proven science, and superior engineering.
I'd like more info about Precor products and services