AFS Members Receive Special Pricing!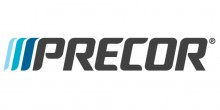 Contact Information:

Contact our Sales Team


425-486-9292


commsls@precor.com


 www.precor.com
Special Offer:
Contact our sales team to hear about our latest promotional offerings.
About Precor
Our mission is to develop personalized health and fitness experiences that help people live the lives they desire. For more than three decades, we've driven fitness forward with a passionate focus on ergonomic motion, proven science, and superior engineering.
We constantly study and anticipate the needs of the people and organizations we serve, and continually redefine the levels of innovation, quality, and service necessary to deliver the very best fitness experiences - all with the goal of improving the ways people improve themselves.
History
Established in 1980, Precor sets the standard for quality, innovation, and performance in exercise equipment. Precor has distinguished itself as a worldwide industry leader, providing state-of-the-art fitness equipment to health clubs, hotels, spas, fitness centers, and private homes all over the world. We began by launching the first ergonomically sound rowing machine in 1980, and we've been supporting the natural movement of the human body ever since.
Precor In the Fitness Community
Whether your studio is focused on class, team, HIIT, Spinning® or circuit-style training, Precor has the products and programming to offer new solutions to strengthen and attract new members to your studio.
---
Connect with Precor
FBA members receive special pricing on many products and services.
Connect with a Precor representative to learn more about these opportunities!