Onsite $1,200 Bonus for AFS Members!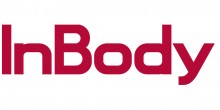 Contact Information:
Jamie Malam, California District Manager 


 562-210-4899


 jamie.malam@inbody.com


 inbodyusa.com
Special Offer:
AFS members will receive a $1,200 onsite bonus.  Contact Jamie for details. 
About InBody
To provide bio-medical technology that simplifies the understanding of your health and wellness.
History
In the early 1990s, our founder and CEO, Dr. Kichul Cha, recognized that the available BIA devices were limited and faulty. They were often inaccurate, and from a medical standpoint, useless for treating patients who needed body composition analysis the most. Drawing from his background in mechanical engineering, he set to work to design something better. 
In 1996, he founded InBody. Two years later, the first InBody device was born. Today, InBody has grown from a small biotech startup in South Korea to a multinational corporation with branches and distributors in more than 40 countries.
Our clients trust us to provide precise, useful, and accurate body composition data to their users because they know that InBody combines convenience, accuracy, and reproducibility into one easy-to-use device.
InBody In the Fitness Community
InBody strives to help fitness professionals improve the health of their members through advanced body composition analysis. The InBody device enables trainers to offer a deeper understanding of the member on the current health status in order to design even more effective training programs.
InBody Testing is fast and non-invasive, making it seamless to add to your existing programs, or offer as a stand-alone service, and it gives your trainers a perfect opportunity to start the conversation on all of your services.
In 15-45 seconds, the InBody Test provides key metrics for fitness assessments like body fat percentage, muscle development and distribution, basal metabolic rate, and more. All of these metrics are organized in easy to interpret graphs on the InBody Results Sheet. Every test a member takes is automatically tracked and recorded, compiling a complete individual history. This makes showing the value of your services through data fast and easy, building trust and credibility with that member.
InBody owners receive a full training platform to help them immediately integrate their device. InBody's library of educational health and wellness content allow owners to quickly market their service through informative social media posts and emails, with the addition of our clinical team to answer in-depth questions.
To learn how a quick, easy-to-use, accurate and precise InBody can benefit your facility, visit InBody.com
---