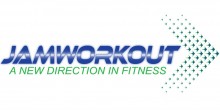 About JAMWorkout LLC
JAMWorkout LLC  is a solution-focused software platform for gyms, health clubs and fitness studios that struggle with staffing, retention/attrition, member engagement, and the creation of club culture. Our multi-faceted, member first, technology-based system was designed with the end user in mind, but also to meet the needs of the semi-absent owner/operator. 
More than just software, our equipment agnostic platform means that you can provide JAMWorkout TrainerOnDemand (TOD) in your club without investing in specialized equipment with individual software platforms that don't communicate with each other. Our system will allow you to use any equipment, any brand, any modality or style of training, with no additional staff required. It is scalable, customizable, and flexible.
In addition to our TOD program, we have created a member facing educational kiosk (JAMKiosk), as well as our own heart rate monitoring technology (JAMWorkout HRMS).  Both were developed to support our philosophy of whole club monitoring, educational empowerment, and fantastic workouts that bring results.
With our background in fitness sales (our CEO Mike Prosnick was a pioneer in PT software and sales systems), we know that a tool is only as good as the ability to sell it.  That is why JAMWorkout has added marketing and sales training to each of our products. We will teach you and provide the resources to make you and your members successful.
For members, this means
Any type of workout (spin, kickboxing, yoga, cardio, HIIT)
No boredom
No class times to stress over
Always available personal training (No egos, vacations, illness, leaving the job, and NO drama)
Instant feedback in the form of calorie burn, heart rate, and performance
Online education accessible by laptop or kiosk
Email summaries delivered post-workout
120+ preloaded workouts that can be edited or arranged to suit the individual

A personal dashboard to enter assessments, track and edit workouts, enter goals and motivation, and keep your fitness at your fingertips

A visible online leaderboard that encourages competition, with others or with themselves
A stickiness factor missing in traditional health clubs, particularly with members NOT using a personal trainer
JAMWorkout believes that we are truly changing the direction of fitness and how it is delivered.
---
AFS Members Receive 2 Months of Service, Heart Rate Monitor Chest Strap and 25 JAMBANDS for FREE!
To unlock this exclusive offer, login or become an AFS Member.
---
History
Established in 2015, JAMWorkout began as a concept club in Alpharetta, GA, an affluent suburb of Atlanta, GA. Initially conceptualized as a multi-station quick workout based around functional style training, it has evolved into what it is today: personalized, self-guided, customizable fitness training, 24/7, with no class times, but with a group feel.
JAM.Fitness, our testbed club has been successful for more than 3 years in a highly competitive area, surrounded by every imaginable fitness offering (low cost, boutique, convenience, mega clubs).  JAMWorkout TrainerOnDemand has given the club a USP (unique selling proposition) that sets it apart from the others. With little staffing needed, the club can keep overhead low, even in a highly desirable location with higher than average rents. And better than all of that, it WORKS.  JAMWorkout TOD is churning out success stories every month.  And in the fitness industry, results mean members stay.
We have found that we have a broad appeal, members from 13-70+, with a large proportion of men, millennials and younger being drawn to our technology-based approach.
JAMWorkout LLC In the Fitness Community
JAMWorkout HRMS is partnered with clubs across the country, providing heart rate monitoring technology based on our philosophy of whole club monitoring.  Because, let's face it, EVERYTHING you do in a gym counts, not just classes.
This new way of thinking encourages more community and culture which is reinforced by our leaderboard, agnostic heart rate technology (no overpriced proprietary heart rate monitors), and the marketing and sales assistance we provide.  Furthermore, adding whole club monitoring provides opportunities to keep your enrollments high, and your members engaged and loyal.
JAMWorkout TOD has been licensed to several small clubs as an add-on tier to their sales offerings. TOD comes with whole club monitoring HRMS, and can provide 2 additional tiers of sales revenue.  Personal training studios use it to give high-value service to members 24/7.  Clubs use it to provide another revenue stream, without adding the staffing expense.  As a standalone, JAMWorkout TOD creates a destination gym (the newest facility is slated to open in Manhattan in 2019). Members will pass other clubs to get to a JAMWorkout TOD facility.
---
Save the entire cost of your AFS membership and drive more revenue simply by doing what you do every year!
Attend a conference or event

Discounts to SUCCEED!, Perform Better and more!

Equipment & accessories to fill your space

Discounts from TRX, Power Systems, Perform Better, MYZONE, MERRITHEW and more

Save on CEC/CEU courses & certifications

From NASM, AFAA, NSCA, FAI, NCCPT and more, we save you money on your continuing education.

Better market your business

Complementary Facebook Advertising Credit, Demographic Analysis with Marketing Plan and 60-minute Coaching Call
Find qualified instructors/trainers

Through a turnkey program offered by AFAA/NASM, join thousands getting top talent. 100% free for qualifying facilities

Website and logo design to get noticed

Comprehensive design solutions that will create the online impression you need

Tax preparation and bookkeeping services

AFS has partnered with JETRO and Associates, a cloud based CPA firm for all your back-end business needs

Software & technology to stay organized and grow

Discounts from MINDBODY, EZFacility, OneFitStop, ZipWhip and more
Want to see how AFS can save you thousands of dollars each year? Use our tool to Calculate Your Savings
---