10% Off Monthly Plan for Bookkeeping and Taxes (Workout Plan)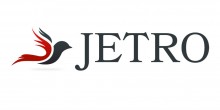 Contact Information:

Mike Jesowshek, CPA


 (844) 327-9272 ext.712


 MJesowshek@JetroTax.com


JETROFitness.com
Special Offer:
FBA members will receive 10% off a montly plan for bookeeping and tax needs. Contact Mike at the number provided under contact information and tell him your an FBA member!
About JETRO and Associates
JETRO and Associates is a cloud based CPA firm.  JETRO works with studio and gym owners providing online, remote, and virtual accounting and bookkeeping services.  However we do not just simply do bank reconciliations, we provide you with reliable and relative reporting and work directly with you on benchmarking and discussing any items we feel could help grow your business.  Not only do we handle year-end tax preparation and filing for studio and gym owners but we work with you throughout the year on tax planning.
Sometimes just filing your return is not enough. You need pro-active tax planning so we can ferret out every legal deduction, credit, and strategy available to save you taxes this year and every year after.  At JETRO, we simplify the payroll process for studio and gym owners.  We handle all of the back-end details including filing of monthly, quarterly, and annual taxes as well as preparation of 1099s and W2s.  You and your contractors/employees will receive payment via direct depoist and have an online portal to view all information.  You simply provide us hours worked and your job is done.
History
JETRO and Associates was founded in 2013 by technology fanatic, Mike Jesowshek CPA, with a goal to provide a digital solution for businesses looking to take it to the next level utilizing modern, cutting edge technology.  So many firms are set in the "old ways" of doing accounting.
JETRO is breaking free from the traditional restrictive barriers, while maintaining the same core accounting principals.  We set up all of our clients on Xero, a cloud accounting system. This involves migrating the day-to-day accounting work onto an online platform that allows both JETRO and our clients to work on financials seamlessly from any computer/tablet/phone anywhere. There is no downloading of software or transferring of files.  
Banking data is download and updated to the cloud based software on a daily basis.  We also have a proprietary cloud-based client management system, Fusecor, that was designed specifically for JETRO to help communicate and manage our clients more effectively.  By utilizing cloud technology, JETRO is able to bring our clients accounting into the 21st century. This allows us to provide valuable services to our client's in a timelier manner through improved communication and workflow.
JETRO and Associates In the Fitness Community
We have a passion for fitness professionals and we want to ensure they also become successful business owners. Being great at getting individuals in shape is one thing, but entering the world of a "business owner" is another.  Fitness studio and gym owners that run their own gyms need assistance with financials.
They need a partner that is making sure they are staying compliant with government agencies, keeping an accurate and reliable set of books, and someone that can hold them accountable while they grow their business. That is exactly what we do.  We handle all of the details, while you transform your clients.
---
10% Off Monthly Plan for Bookkeeping and Taxes (Workout Plan)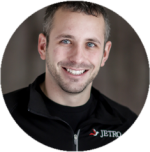 Mike Jesowshek, CPA is the founder of the accounting firm JETRO and Associates. He has a strong passion for both fitness professionals and technology. He helps provide a digital accounting, bookkeeping, and tax solution for studio and gym owners who are looking to take it to the next level by utilizing modern, cutting edge technology. His goal is to help small businesses pay the least amount of taxes as legally possible while helping them grow their business.
Connect with JETRO and Associates
FBA members receive special pricing on many products and services.
Connect with a JETRO and Associates representative to learn more about these opportunities!