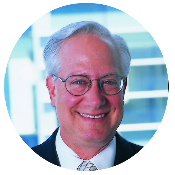 By Chuck Leve, Executive Vice President of Business Development
If anybody is wondering why the indoor cycling phenomenon continues to grow at a seemingly non-stop pace, they need look no farther than the numbers.  Based on research from the Association of Fitness Studios (AFS) 2016 Marketing Best Practices Research Report, indoor cycling studios generate 55% more revenue than other types of fitness studios.
What's key about this percentage, is what it's not.  It's not profitability.  Nor has it anything to do with expense.  It's pure revenue – meaning if you own a cycling studio and you have a handle on your expenses, you should be doing very well. 
Why do cycling studios generate so much revenue than non-cycling studios?  The answer likely has to do with class sizes and frequency along with customer expectations. 
Cycling studios are structured for class size flexibility.  A decent class can be had with a small group (3-6 people) all the way to a very large group (20+).  Multiply each client by the class fee and there's your basic revenue model.  Obviously, the larger the average class size, the greater the revenue.  Add to that the ancillary revenue opportunities (beverages, snacks, apparel, etc.) and you have the revenue boost.
Customer expectations are a little trickier, but once the social component is realized ("I'll see you at cycling…") you're well on your way.  Keeping classes fresh, motivating, and fun – often with the help of supplier programming – makes all the difference in the world.
Compare this with a one-on-one training studio, or even small group, where the studio is "locked in" to its physical footprint, thus limiting the revenue ceiling due to the number of clients that can be serviced on a daily basis.  In this case, fees normally need to be much higher (often more than double) for a single workout.
According to Jeffrey Scott, Lead Master Trainer for Schwinn, "The indoor cycling industry (and cycling studios) has always been a good revenue generator. Cycling is an activity that everyone is familiar with and produces results when taught correctly. Owner/operators need to make sure they have the right mix of substance and style to have longevity in the marketplace. Substance meaning educated instructors who provide solid & motivating coaching so participants feel successful and know what is expected of them. Style is the studio environment with a great sound system, compelling music and a feeling of community amongst the riders."
Also keep in mind that a studio making a decent profit is a studio that can afford to be cutting edge.  It can hire the best instructors, invest in the best technology, and provide the best customer experience.  In the fitness studio industry – this is a luxury.
Certainly, as more and more cycling studios open, the marketing battle that's sure to come will cause owners to confront larger issues such as brand differentiation, ancillary revenue, and retention.  The customer experience – delivery of the brand promise – will become an even more prominent consideration.
For now, if you're running a cycling studio – keep up the good work!
---
Chuck Leve is a 40-year veteran of the fitness industry and proven successful developer of fitness industry associations. Currently he serves as the Executive Vice President of Business Development for the Association of Fitness Studios (AFS). He's been involved in the creation and development of some of the most successful trade associations in the history of the fitness industry.
---
AFS Research Sponsored by Core Health & Fitness
Core Health & Fitness is the world's fifth largest marketer and distributor of commercial fitness products to health clubs, community recreational centers, hotels, government, educational facilities

and more.  Core Health & Fitness markets its products under the Star Trac®, Stairmaster®, Schwinn®, and Nautilus® brands.  Headquartered in Vancouver, WA, Core employs over 400 people worldwide and serves a global customer base.  Core maintains sales, and engineering service offices throughout the U.S. (Vancouver, WA, Irvine, CA, Independence, VA, as well as in the United Kingdom (High Wycombe), Germany (Munich), Spain (Barcelona), and Brazil (Sao Paulo).  Core operates its primary warehouse locations in the U.S., the Netherlands, and China.  Visit us at CoreHealthAndFitness.com.