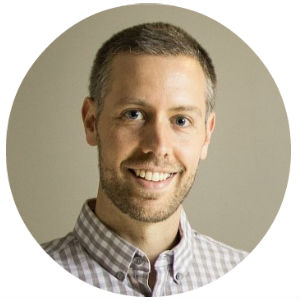 By Josh Leve, AFS Founder & CEO
Recently I was speaking to a family friend about the explosion of fitness studios in the San Francisco area.  He mentioned that he was amazed to see so many popping up all over the place and even recounted his recent experience with one. Here's what happened...
While out grocery shopping he noticed some clever advertising in the window of a local fitness studio. He was interested because he and his wife are involved with Pilates, yoga, and personal training. He thought he'd grab some information, check out the space and determine if the studio was a good fit for what they were looking for. However, it's when he walked in the door everything changed.
First, there was no one there to greet him. Not only that, the owner was conducting a group class. My friend asked for some information related to the studio to review (already feeling weird about it because he was the one interrupting class!) The owner promptly replied, "We're out, and need to make more copies – sorry."
"Ok, not a problem," he said. "Is there anyone I could talk to – to learn more about the studio? The owner replied, "That would be me and I'm in the middle of class – come back in 30 minutes."
He walked out, and never came back.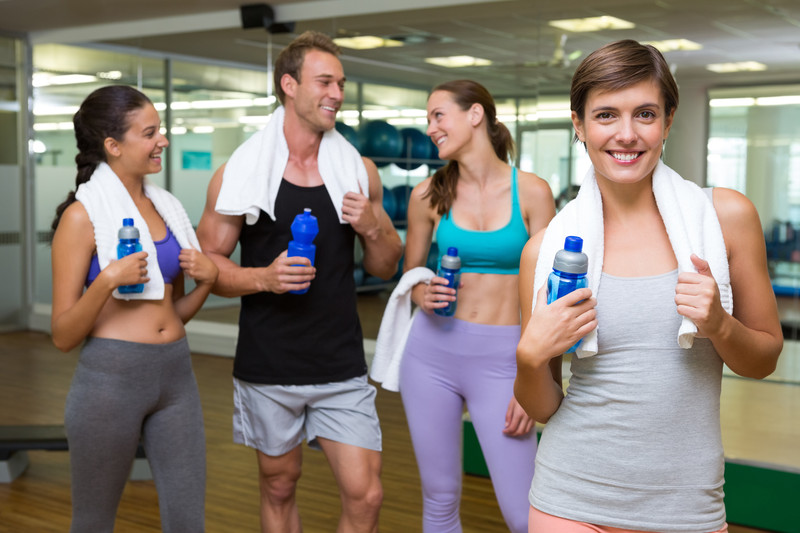 Unfortunately for small business owners, especially fitness businesses, this is an all too common occurrence.  And I'm here to tell you it has to stop.
Trust me, I get it. I understand you're strapped for time, juggling all aspects of your business, including training. But in today's competitive environment you MUST switch your mindset to that of your customer. You MUST create an experience so positive that a prospect wants to join. Remember, many times the person who walked in your door might already be apprehensive about working out. It's your job to make them feel comfortable, you are the expert – take the guesswork out of your prospects hands!
Forty years ago 15% of the U.S. population exercised regularly. Today, 15% of the US population exercises regularly. That's right, in 40 years, despite all the knowledge, publicity, obesity epidemic, fitness industry growth, governmental programs and agencies, etc., etc., - the needle has not moved. 
Why? Simple. They ain't buyin' what we're sellin'. So why make it harder on your prospect to make the decision to belong to your community? Health clubs are not inviting to most people who need them. People take that facility tour or check out a class, peek in, and say, "Nope, not me. See ya." 
As a studio operator let's be honest, you love to train your clients, but don't let the most basic fundamental elements of business get brushed aside. Your business is a reflection on you. And the experience your prospects and your clients receive begins the moment they walk in your door.   
For example...
How are they greeted? With a welcoming smile or with someone on their cell phone? Members (and/or clients) are like teeth: Ignore them and they'll go away. Take good care of them and they'll stay forever. Okay, maybe not necessarily forever, but you get the drift. 
If they're a client or member are they greeted by name?  If not, they should be. Recently, a friend of mine had a medical test done and the nurse kept calling him "buddy." How difficult would it have been for her to look on the chart and find out his real name? Very annoying.
What information is available for prospects?  
At the very least you should have fliers with contact information, details about your business, your classes, and your core values.
Business cards.  Are they available?  Staple them to your fliers.  
Do the little things. Send them a birthday greeting - actual card via the US Postal Service – not email. It will be a nice surprise and very well received by your client.
Sign up sheets and specialty fliers for classes. It's all about lead capture, so make sure you're set up properly!
It's no wonder fitness studios are exploding in popularity across the country. That personalized, you can feel at home here, everybody knows your name approach is inviting and welcoming. You feel more connected to your environment.
At times it's imperative you take a look at your business from the outside. Remember, your frontline staff is the lifeline of your business.  Keeping them motivated and engaged is crucial in ensuring your business has a great first impression.  So how do you keep them happy? 
This seems so simple, and yet easy to miss.  When you hire your frontline staff, it's important for them to understand your business and culture, and want to be involved in your forward growth.  If they aren't fitness people, it's just not a good fit. 
Make sure to congratulate your employees when they have done great job.  It's the little things, such as wowing a member, stepping up to the plate when an instructor needs assistance that shows they care.  Make sure to let them know you acknowledge this.
Too many times employees wind up making decisions because they don't remember the proper protocol.  Going over the basics from time to time is going to not only going to ensure your staff knows what to do; it's going to help them be confident in their decision making.
Anything you have your staff do, make sure to follow suit and do the same.  
By laying the groundwork for a strong community within your studio's staff, and developing this community with regularity, your employees will have a greater impact on the lives of your members and, therefore, a greater impact on your bottom line.
At the end of the day remember one thing: IT'S ALL ABOUT THE MEMBER/CLIENT EXPERIENCE. Know what your competitors are doing and then blow them out of the water by doing it better. Make your members and prospects feel great and they'll tell their friends. It's all starts from the moment they walk in your door. Provide your clients the best "member experience" and they'll stay and they'll continue to pay.
---
Josh Leve is the Founder & CEO of the Association of Fitness Studios (AFS). AFS' mission is to provide studio owners and entrepreneurial fitness professionals with the platform to effectively start, manage, and grow their businesses. 
With over 60 industry partnerships – Josh's success with AFS has translated into being featured in all major fitness publications and is also a featured speaker for events such as Club Industry, NSCA, NASM, Athletic Business, EMPOWER!, and more.