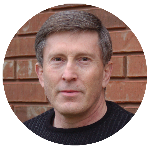 "Possibly the most valuable benefit offered by association membership is the research capability they can provide, along with their ability to synthesize and document that research, so it benefits the members of the association." 
Steve Tharrett
Co-Founder, ClubIntel
About Stephen 
Stephen Tharrett is a former President of IHRSA, member of AFS's Advisory Board, AFS community expert, and member of the Club Industry Advisory board. Stephen, along with his business partner Mark Williamson, are co-founders of ClubIntel, a brand insight, market research and consulting firm serving the fitness and private club industries. He also has served on the education, certification and health/fitness facility standards committees for the American College of Sports Medicine (ACSM) and American Council on Exercise (ACE).
Presented by AFS Advisory Council Member, Stephen Tharrett!
Click below to play!