Access a Free Knowledge Bank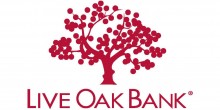 Contact Information:

 Angelo Medici, VP of Fitness Center Lending 


 910-212-4952


 angelo.medici@liveoak.bank


 www.liveoak.bank/
Special Offer:
Access a Free Knowledge Bank
Live Oak invests in educational resources and tools that will help you improve your business and stay informed about your financing options. Click here for additional information.
About Live Oak Bank
As an aspiring or existing fitness center owner, you've dedicated your time, energy and resources to opening a new gym or acquiring additional locations. Why settle for working with vendors and partners that don't fully understand your business or share your level of commitment? Most banks and lenders try to meet the unique needs of your fitness center business by using traditional loans that work for any small business. We do things differently. 
History
Once you've identified an ideal location and the right franchise or business model, your next step should be connecting with our fitness center lenders to explore your loan options. Our lending experience and industry knowledge allow us to deliver a streamlined loan process that will save you time and money while positioning you to achieve your business goals.
At Live Oak Bank, our mission is to create an unprecedented banking experience for small business owners nationwide through service, technology and our unique industry approach. Live Oak is not your traditional bank. Because our leaders are innovators in finance and technology, we bring efficiency and excellence to the lending process. We believe deeply in personal service and taking care of our customers throughout the life of their loan. 
Live Oak Bank In the Fitness Community
We are one of the nation's top originators of small business loans primarily because our expertise in specific industries enables us to lend to business owners who haven't had access to capital in the past. We're proud to be at the forefront of building the backbone of our country, small business.
Our team does one thing every day – provide loan solutions for fitness centers around the country. How does this benefit you? Our time working together will be spent making sure that we understand your unique business opportunities rather than you getting us up to speed on how your industry works. Because we already have in-depth knowledge of fitness centers and experience working with owners, we can offer you a simpler loan process.
---