Free One-on-One Business Consultation & Smart Money Guide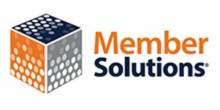 Contact Information:

 Megan McCullough, Director of Business Development 


 888-277-4409


 sales@membersolutions.com


 www.membersolutions.com
Special Offer:
Do you want to build a thriving community of loyal members—and make more money doing it? Get a free one-on-one consultation to learn how to spark growth by building strong relationships. We'll teach you how the most successful fitness organizations manage every aspect of their member relationships, including: scheduling, billing, communications, events, and more.
Plus, when you complete the form at the bottom of this page, you'll get access to our Smart Money Guide to Fitness Retention & Revenue. 
About Member Solutions
Member Solutions helps fitness businesses create stronger communities through managed billing, member management software, and event registration software. By using our services, fitness studios can get up to 15 percent more revenue and save 10 hours each week—numbers that translate to more inspiring moments, connection, and thriving. Connect with us to book your free 15-minute consultation today.
History
In 1991, we formed Member Solutions based on the idea that relationships are at the heart of every business success. We believed that if we built a billing system that put people first, financial success would follow. 
Before long, we were thrilled to find that thousands of businesses leaders agreed with us. So, with a growing community now counting on us, we got to work fast! 
Today, we offer a variety of software solutions to help businesses build strong relationships online, in person, over the phone, and at events. From your very first conversation to the moment they achieve their biggest goals, we want our solutions to help make every member experience more memorable.
Member Solutions In the Fitness Community
We help fitness professionals build thriving communities that fuel and sustain business growth. We offer time-saving tools and services to strengthen relationships in person, online, over the phone, and at events. Our software, billing, and event solutions help you create the kind of exceptional member experiences that drive financial success.
---