About Merrithew™
Merrithew™ was co-founded by Lindsay and Moira Merrithew in 1988. For over 30 years they have been dedicated to enriching the lives of others by providing responsible exercise modalities and innovative fitness brands across the globe. Merrithew's premier Pilates brand, STOTT PILATES®, delivers best-in-class Pilates education and media to everyone from avid exercisers, elite athletes, and pre/post-natal clients, to rehab and fitness professionals, and is used by studios worldwide.
Other high-end Merrithew™ fitness brands include ZEN∙GA™, Total Barre™, CORE™ and Halo® Training
Merrithew™ — Leaders in Mindful Movement™
Merrithew is the global leader in mind-body education and equipment. We are committed to motivating people of all ages and life stages to lead healthier lives through safe and effective exercise.
The Mindful Movement Vision
Merrithew believes in the overarching ideology of an intelligent and mindful approach to all forms of fitness.
The Merrithew Community
With over 50,000 trained, Merrithew's dedicated community of passionate Instructors, Licensed Training Centers, host centers and equipment partners spans the globe, bringing the benefits of mindful movement to clients and professionals around the world. 
Merrithew™ Equipment
Merrithew has fostered a reputation for having the highest quality fitness and Pilates equipment due to its superior design, component parts, adaptability and durability. Today, the equipment line includes professional-grade large units as well as myriad light accessories, including Reformers for professional and at-home use, Stability Chairs, Cadillac Trapeze Tables, Ladder Barrels, Pilates, yoga and exercise mats, rollers and massage tools, tubing bands and straps, weights and blocks and a kids' fitness line. 
Videos & Education Manuals
A full line of workout accessories and over 145 fitness DVDs from our award-winning library are sold directly through www.merrithew.com, Licensed Training Centers, as well as major brick & mortar and online retailers across North America. Merrithew also publishes a full line of professional technical manuals to accompany its training and certification programs, and together, the DVDs and manuals form the most detailed documentation of Pilates exercise available.
---
Receive a 10% Discount* on merrithew.com
To unlock this exclusive offer, login or become an AFS Member.
---
---
Set up your Mind Body Programming including equipment selection & space planning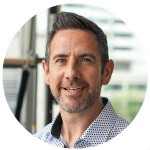 Steve will assist you in all phases of your business. Contact me to learn more! steve.humphreys@merrithew.com
Save the entire cost of your AFS membership and drive more revenue simply by doing what you do every year!
Attend a conference or event

Discounts to SUCCEED!, Perform Better and more!

Equipment & accessories to fill your space

Discounts from TRX, Power Systems, Perform Better, MYZONE, MERRITHEW and more

Save on CEC/CEU courses & certifications

From NASM, AFAA, NSCA, FAI, NCCPT and more, we save you money on your continuing education.

Better market your business

Complementary Facebook Advertising Credit, Demographic Analysis with Marketing Plan and 60-minute Coaching Call
Find qualified instructors/trainers

Through a turnkey program offered by AFAA/NASM, join thousands getting top talent. 100% free for qualifying facilities

Website and logo design to get noticed

Comprehensive design solutions that will create the online impression you need

Tax preparation and bookkeeping services

AFS has partnered with JETRO and Associates, a cloud based CPA firm for all your back-end business needs

Software & technology to stay organized and grow

Discounts from MINDBODY, EZFacility, OneFitStop, ZipWhip and more
Want to see how AFS can save you thousands of dollars each year? Use our tool to Calculate Your Savings
---