50% off Annual Premium Plan, or 30% off a Monthly Premium Plan, For the First 3 Months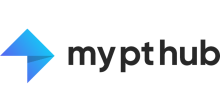 Special Offer:
Get an exclusive My PT Hub discount as an FBA Member! We're offering a HUGE 50% off annual Premium Plan, or 30% off a monthly Premium Plan, for the first 3 months.
 
How to claim your discount:
Simply sign up to your 30-Day Free Trial (no commitments and no card details required), and when you're ready to upgrade use the following codes to claim your exclusive discount:
FBA3021 for 30% off your first 3 months*
FBA5021 for 50% off your annual subscription*
*Terms and conditions: please note this offer is only available to new My PT Hub customers and My PT Hub Premium (V3) Plans.
About My PT Hub
Trusted by over 90,000 Coaches and their 2 million+ Clients Worldwide, My PT Hub is the All-In-One Solution for Personal Trainers, Coaches, and Clubs.

If you're looking for a better way to manage your fitness business, My PT Hub's web and mobile app contain smart, in-built tools designed to provide you with everything you need to successfully build, enhance and grow your business.

In an industry that is continually growing and evolving, so are we! My PT Hub is packed with features designed to accelerate your business. Ranging from creating customizable training and nutrition programs, right through to fully branding your own app, admin support, client management, and even business and financial tools, My PT Hub does it all!

With new features dropping all the time, from Event Stream, Apple Watch App, MyFitnessPal, and Habit Tracker, we provide you with the tools to take your business from strength to strength.
To find out more, please visit www.mypthub.net
History
Since 2015, My PT Hub has been the go-to fitness software for Personal Trainers, Coaches, and Clubs. We've helped over 90,000 fitness professionals to better manage their business, by providing the tools to help them scale their business exponentially, whilst maintaining that personal touch.

As the fitness industry has evolved in recent years, the My PT Hub team has worked hard to continually enhance the experience for trainers. With the rise in online coaching over the last few years, My PT Hub has been at the forefront of introducing new and innovative features to help meet the changing needs of trainers, coaches, and clubs, along with their clients. New features are constantly being developed and released to help improve our trainer's experience, and to make it easier for them to run their fitness business, whether that is purely online, face-to-face, or taking a hybrid approach.
My PT Hub In the Fitness Community
My PT Hub is used and trusted by some of the world's largest gym chains to help their trainers and coaches deliver the highest quality customer experience possible. We've seen attrition rates decrease, while retention rates soar simply from introducing My PT Hub into their clubs.

Plus, we offer features to help the fitness studio community run their sessions and events smoothly. Trainers can create all kinds of events from group training sessions to full-scale classes and boot camps.

The My PT Hub team also works hard to listen to feedback from trainers and coaches, to ensure the feature set is continually improving to meet the needs of the fitness community.

New features are continually being launched. For example over the last year alone, My PT Hub has introduced:
Event Stream: launched to help trainers work with their clients remotely
Chat: designed to help trainers communicate with their clients and build client communities all in one place
Apple Watch App: created to make logging and tracking a whole lot easier
Health Integrations: help provide coaches with more health data and client results, by integrating with hundreds of third-party apps, including Apple Health, Fitbit, Google Fit, and Strava.
MyFitnessPal: launched to make it easier for clients to track their nutrition
Habit Tracker: designed to help trainers connect with their clients on a deeper level, and to gain a more holistic view of their progress.
Alongside an all-in-one software packed with features and customizable options, we pride ourselves on providing the very best customer service for our trainers. We are here to help whenever our trainers need some extra support, and we take the time to help our users make the most of their My PT Hub account.
---
Connect with My PT Hub
FBA members receive special pricing on many products and services.
Connect with a My PT Hub representative to learn more about these opportunities!