FBA Members Receive 20% off all Products!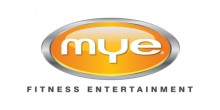 Contact Information:

 Laura Garcia


 661-964-0217


 Laura@myeinc.com


 http://www.myefitness.com/
Special Offer:
FBA members receive 20% off all products! Contact Laura for more details.
About MYE Technologies
The industry's largest and most trusted fitness entertainment provider, MYE products include AppAudio club TV audio on smartphones; Cardio Theater style receivers and transmitters, Cardio Machine TVs and wireless CableSAT Channel Changer.
One of the early creative forces in fitness entertainment, MYE Fitness Entertainment president and founder Tony Garcia entered the fitness industry in 1989 with the launch of the first FM Transmitter followed up by the first Wireless Cardio Theater style transmitters and receivers & Personal TV's on Cardio Machines. Our products are developed exclusively for the rigorous demands of commercial fitness, MYE Fitness Entertainment systems enable your facility to create a uniquely attractive entertainment environment that meets your business objectives and motivates members and guests to achieve their fitness goals.
History
Our legacy and commitment to the health and fitness industry began over twenty years ago with the creation of the first wireless entertainment system. Today, MYE Fitness Entertainment is the industry's largest and most trusted provider of Cardio Theater style TV Audio Receivers and Transmitters, Cardio Machine TVs, AppAudio TV audio streaming for smartphones, Smart Digital Signage and CardioCare wireless machine monitoring.
Advanced product design makes MYE Fitness Entertainment the choice of leading health club operators and cardio equipment manufacturers including Cybex, Life Fitness, Matrix, Nautilus, Octane, Precor, SportsArt, Star Trac, StairMaster, FreeMotion and Technogym developing integrated Digital TVs, wireless TV audio and mobile TV audio apps. MYE innovation involves a high level of embedded software engineering and backend system application development to produce seamless products.
MYE Technologies In the Fitness Community
Since our inception, we've worked hand in hand with Fitness Studios, Health clubs and OEM's to offer a seamless cardio entertainment experience.
---