FREE Best-Month-Ever Blueprint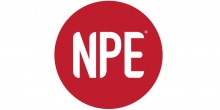 Contact Information:

 Cindy Eagar, Partner Manager


 (407) 255-2392


 cindy.eagar@npefitness.com


 https://www.npefitness.com/​
Special Offer:
As a special benefit for FBA members, NPE is providing complimentary fitness business strategy sessions. Book a session and get clarity with a path forward to achieve your goals in 50 minutes (or less). Start by taking your free Best-Month-Ever Blueprint Quiz at www.NPECoachesCorner.com/AFS
About NPE
NPE is the leading business education and coaching company for fitness entrepreneurs to increase their profit, revenue, and happiness.
History
Since 2006, we've helped over 45,000+ fitness entrepreneurs in 96+ countries grow to the next level. We've been listed 8x on the Inc 500/5000 list of fastest growing companies, and we're a global team with offices in Los Angeles, London, and Sydney.
NPE In the Fitness Community
We teach you (the race car driver) everything needed to build a high-performance race car (your business) and lead a powerful pit crew (your team) so you can win championships year-over-year and hit your goals.

The fitness industry is littered with quick-fix sales and marketing programs that can permanently damage your reputation, brand, and business. At NPE, we take a different approach. Through the NPE 5 CORE DISCIPLINES™ we relentlessly focus on creating more profitability, revenue, and (critically) happiness with your fitness business to create long-term success.

We empower fitness professionals and business owners to grow their business and create the life they want.
---
Connect with NPE
FBA members receive special pricing on many products and services.
Connect with a NPE representative to learn more about these opportunities!