Receive PEAR Studio for $99 a Month with No Set Up Fee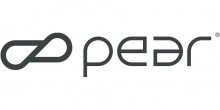 Contact Information:

 Joni Dold


 425-418-0659


 joni@pearsports.com


 info@pearsports.com


 www.pearsports.com
Special Offer:
FBA Members receive PEAR Studio for $99 a month with no set up fee.
About PEAR Sports
PEAR Sports is democratizing access to world-class fitness and therapy coaching using a digital model, and turning personal data into personal coaching. We help create healthy, capable and resilient lives by using technology to deliver highly personalized, expert fitness and wellness plans that can scale to meet the demands of enterprises. Our smart coaching solutions serve fitness, wellness, and rehabilitation brands as well as equipment manufacturers and population health systems. PEAR's intelligent programs are intended to augment the coach-client relationship and to extend the reach of the expert coach.
History
Pear Sports was founded as a consumer technology company in 2011 that sold hardware and software to support real-time interactive audio coaching. In 2013 the company expanded its offering to include mobile software and expanded its offering directly to businesses and became hardware agnostic. In 2015 the company ceased selling hardware and took the direction of becoming a software platform and has been developing an expanded product offering that includes mobile, web based and direct integration solutions while simultaneously improving our core technology and proprietary digital coaching capabilities.
PEAR Sports In the Fitness Community
PEAR Sports offers a robust catalog of virtual coaching tools for community and independent based training. Our solutions allow operators to visualize their unique community experience and create structure and continuity around their brand and the programs delivered to members both within a facility, or wherever they decide to train.
---
Connect with PEAR Sports
FBA members receive special pricing on many products and services.
Connect with a PEAR Sports representative to learn more about these opportunities!