One Month FREE for AFS Members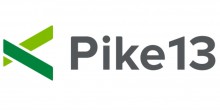 Contact Information:

 Katie Zacharkiw, Marketing Manager


 206-388-0874
Katie.Zacharkiw@pike13.com


 www.pike13.com
Special Offer:
AFS members will receive one month of service for FREE.  Contact Katie for details. 
About Pike13
Pike13 is a leader in mobile business management software for the fitness industry. We help gyms and studios simplify administration.
Pike13 handles the details of check-in and attendance tracking, billing and recurring payments, payroll, merchant processing & reporting.
With Pike13 you will be able to easily create passes, plans, and memberships. We also offer a staff app as well as a client app. Clients can check-in at the front desk kiosk or from a staff member's mobile device. We cater to small businesses up to franchises. Franchises are able to view a macro level view of reporting for each site location. Pike13 also has partnerships and integrations with a variety of vendors to offer services such as electronic signature collection, email marketing, skills tracking and more.
History
Founder, Jon Zimmerman, owned and operated a gym and was fed up with the gym software they were using. He believed he could build something better. 
In 2011, he assembled a team of experts in software development, UX Design, operations, and the CrossFit community to fulfill that dream. 
And they succeeded. 
Today, Pike13 is one of the highest ranked software platforms on the market for class/membership-based businesses. The simple interface empowers business owners and their staff to handle daily administration with ease, and Pike13's customer support is second to none in the industry.
Pike13 In the Fitness Community
Our mission is to be the #1 choice for gym and fitness studio owners, enabling them to spend more time doing what they love.
---