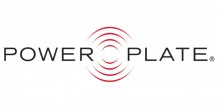 About Power Plate
Power Plate is well known around the world and offers many beneficial applications for fitness, health, anti-aging, wellness, beauty, physiotherapy, rehabilitation, high performance athletics, and more. Many professional sports teams use it as standard training protocol, and the group of users are growing each day to include home-users, coaches, trainers, scientists, doctors, and therapists.
And don't miss the AFS/Power Plate Webinar: Small Group Programming: The Next Evolution in Training which can be found here!
History
Power Plate® first hit the consumer market in 1999 with great market success and was advertised as being a "Whole Body Vibration" product. In later years, vibration science was studied extensively and the results showed benefits for muscular strength, flexibility, power, circulation, and recovery.
The use of this technology stimulates the body's reflex neuromuscular activation to promote benefits without requiring heavy loads. For the elite training and therapeutic community, Power Plate opened the potential for human performance and exercise physiology to reach heightened levels of accomplishment.
Power Plate In the Fitness Community
Small Group Training
With studios and big box facilities alike looking to increase revenue lines, small group vibration training is growing exponentially in the U.S.  Power Plate now offers small group programming packages that include a comprehensive launch kit; the units themselves, marketing support, on-site product training, and continuous 8 week programming.  Facilities will be able to choose from several curriculums to that include classes to address all fitness levels: 
Power Plate "X" – A boot-camp style, 30 minute class, utilizing TRX, Vipers, and kettlebells.  It is an intense blend of strength, cardio and functional training for the fitness junkies that want a challenging workout.
Power Plate "Strong" – A strength training workout that uses the plate to improve strength gains in a full body 30 minute workout.  There will be an integrated option utilizing kettlebells and TRX as well as a plate only option.
Power Plate "Burn" – A cardio HIIT class that uses the plate to incinerate fat and train the heart in a 30 minute class.  There will be an integrated option utilizing Viper and kettlebells as well as a plate only option.
Power Plate "Zen" – A recovery based 30 minute Power Plate class that incorporates yoga, massage, and traditional stretching.  This will be a plate based workout.
Power Plate trainers are provided with the 30 minute class structures to implement 1 – 3 times per week in a specific time slot, with 8 weeks of unique workouts bundled together for each format.  Every two months a new 8 week workout will be released providing a periodized approach to training with the Power Plate.     
The new, Personal Power Plate offers even more opportunities for clubs and studios to integrate whole body vibration to their existing class schedule.  The Personal Power Plate is perfect for studios since it offers a more portable option.
---
Connect with Power Plate
AFS members receive special pricing on many products and services.
Connect with a Power Plate representative to learn more about these opportunities!
---
Save the entire cost of your AFS membership and drive more revenue simply by doing what you do every year!
Attend a conference or event

Discounts to Perform Better, EMPOWER, NSCA, NorCal Fitness Summit, Club Industry and more!

Equipment & accessories to fill your space

Discounts from TRX, Power Systems, Perform Better, MYZONE, MERRITHEW and more

Save on CEC/CEU courses & certifications

From NASM, AFAA, NSCA, FAI, NCCPT and more, we save you money on your continuing education.

Better market your business

Complementary Facebook Advertising Credit, Demographic Analysis with Marketing Plan and 60-minute Coaching Call
Find qualified instructors/trainers

Through a turnkey program offered by AFAA/NASM, join thousands getting top talent. 100% free for qualifying facilities

Website and logo design to get noticed

Comprehensive design solutions that will create the online impression you need

Legal set-up, tax documents and bookkeeping services

AFS has partnered with LegalZoom, along with JETRO and Associates, a cloud based CPA firm for all your back-end business needs

Software & technology to stay organized and grow

Discounts from MINDBODY, EZFacility, OneFitStop, ZipWhip and more
Want to see how AFS can save you thousands of dollars each year? Use our tool to Calculate Your Savings
---