AFS Members Receive Special Pricing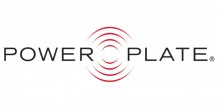 Contact Information:

 Julie Riker
Manager of Studio Business Development​


 949-310-8708​


 julie.riker@powerplate.com


 www.powerplate.com 
Special Offer:
AFS members qualify for Power Plate equipment special pricing. For info, click here.
About Power Plate
Power Plate uses harmonic vibration, instantly triggering the body's natural reflex stabilization system at a subconscious muscle contraction level.  This precise and predictable involuntary muscular activation enhances functional performance, gait, locomotion, balance, range of motion, circulation, strength, and stability. 
The vibrating surface vibrates 25-50 times per second, resulting in a rapid, regular and continuous flow of muscular micro adjustments, expanding and contracting reflexively.   Think about it, stimulating your muscles and nerves this way results in much more work being done in a shorter amount of time, with FAR greater recruitment of muscle fibers.  If you perform an exercise at 30 cycles/second (Hz), you are expanding and contracting your muscles total of 900 times in just half a minute!  This means the everyday exerciser can train to athlete status with 12-25 minutes of WBV training just 3 days a week.  Power Plate allows you to shorten workouts without reducing the benefits or increasing the intensity.  10-15 minutes of exercise on a Power Plate offers the same result as a 60-minute session of strenuous strength or interval training.
Another immediate effect is improved circulation. The rapid contraction and relaxation of muscles at 20-50x per second works as a pump on the blood vessels and lymphatic vessels. Important difference between conventional methods of exercise and WBV is that there is only a minimum of loading, which ensures safety of joints, bones, and ligaments; which is why WBV is highly to suited to both people challenged by weight, injury, illness or aging  AND  professional or everyday athletes wanting to stimulate and strengthen their muscles and improve performance without overloading joints and the rest of the physical system.
Power Plate offers many beneficial applications for fitness, health, anti-aging, wellness, beauty, physiotherapy, rehabilitation, high performance athletics, and more. Many professional sports teams use it as standard training protocol, and the group of users are growing each day to include home-users, coaches, trainers, scientists, doctors, and therapists.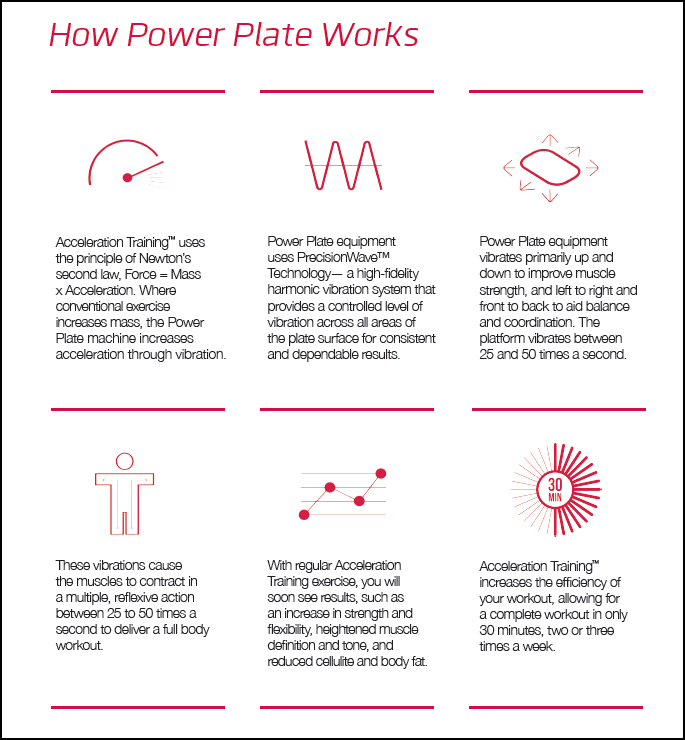 Download our PDF for an in-depth look at how Power Plate will directly impact your business. 
History
Power Plate® first hit the consumer market in 1999 with great market success and was advertised as being a "Whole Body Vibration" product. Vibration science has been studied extensively since introduced back in the 1960s, and the results showed benefits for muscular strength, flexibility, power, circulation, and recovery.is believed to have been responsible for the cosmonauts' staggering record of 420 days in space, compared to American astronauts returning home after 120 days.  This training method helped the Russians mitigate the severe loss of muscle strength and bone density and helped them recover quicker post mission. 
The use of this technology stimulates the body's reflex neuromuscular activation to promote benefits without requiring heavy loads. For the elite training and therapeutic community, Power Plate opened the potential for human performance and exercise physiology to reach heightened levels of accomplishment.
 
Equipment
Built-in software programming accessed via an LCD interactive touchscreen interface offers over 1000 videos and 250+ workout programs for self-guided, PT or SGT application.  The free app offers additional content, and 'boutique in a box' package for small group training delivers quarterly refreshed content, training, sales and marketing, and business implementation kit.
don't miss the AFS/Power Plate Webinar: Small Group Programming: The Next Evolution in Training which can be found here!
Power Plate In the Fitness Community
Power Plate In the Fitness Community
Personal Training
Personal training has always been a staple in both big box facilities as well as the studio market.  Power Plate offers an avenue for trainers and gym owners alike to differentiate themselves in an increasingly competitive market.  With both live and online education opportunities Power Plate makes it easy for trainers to upskill themselves and become educated on the benefits and power of using the Plate in their programming. 
Power Plate has a fully accredited, global education program for trainers to continue to grow and expand their knowledge around whole body vibration.  In these live and online workshops, we provide movement libraries, practical experience, and education to trainers.  Through our app we also provide programming and OnDemand workouts that trainers can use with their clients as well as a review of their initial workshop education.
In addition, Power Plate offers a small group training curriculum that can also be used in 1:1 training.

Small Group Training
With studios and big box facilities alike looking to increase revenue lines, small group vibration training is growing exponentially in the U.S.  Power Plate now offers small group programming packages that include a comprehensive launch kit; the units themselves, marketing support, on-site product training, and continuous 12 week programming.  Facilities may choose from several curriculums to that include classes to address all fitness levels:
Power Plate "X" – A circuit style, 30 minute workout, utilizing TRX, dumbbells or kettlebells.  It is an intense blend of strength, cardio and functional training for the fitness junkies that want a challenging workout. Can accommodate up to 3 people per plate.
Power Plate "Strong" – A strength training workout that uses the plate to improve strength gains in a full body 30-minute workout using dumbbells or kettlebells. Can accommodate up to 2 people per plate.
Power Plate "Burn" – A cardio HIIT workout that uses the plate to incinerate fat and train the heart in just 30 minutes. Can accommodate up to 2 people per plate.
Power Plate "Zen" – A recovery based 30-minute Power Plate workout that incorporates yoga, Pilates and barre movements as well as massage, and traditional stretching.
Power Plate "Thrive" – A 30-minute program focusing on balance, brain, and bone health to live a happy and healthy lifestyle well into your future.
Power Plate trainers are provided with the 30-minute programmed workout to implement 1 – 3 times per week in a specific time slot, with 12 weeks of unique workouts bundled together for each format.  Every three months a new 12 week program will be released providing a periodized approach to training with the Power Plate.    
The new MOVE™ Personal Power Plate offers even more opportunities for clubs and studios to integrate whole body vibration to their existing class schedule.  The MOVE™ Plate is perfect for smaller studios; being portable and supporting multi-function space usage.
---
AFS Members Receive Special Pricing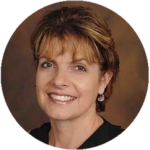 Director of Key Accounts and Strategic Partnerships
Joining Power Plate in January 2018, Julie has a 20-year+ comprehensive background in the health and fitness industry. She has successfully lead business sales, strategy, operations, leadership and programming – scaling up teams and businesses for productivity and growth. Her experience in B2B and B2C small and large group training, both client side and supplier side, well equips her to support Power Plate's highly differentiated solutions for health and fitness studio businesses.