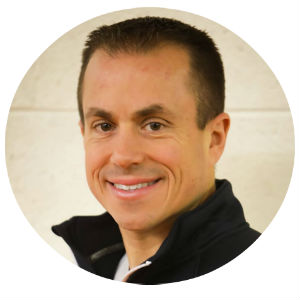 By Jason DeRose, Special AFS Contributor
In our last article we discussed how to refuel your body after a workout with protein; this time we are going to discuss what you should use to fuel your body before a workout.
For some people simply eating a nutrient-packed protein bar or something similar as pre-workout fuel does the trick.  For many others, they turn to a pre-workout supplement.  Pre-workout supplements are made to give you a boost of energy before and during your workouts. 
Although most pre-workout supplements are considered safe, there are many things that you should look for.  How much caffeine does the product have? The major energy-boosting ingredient of most pre-workout supplements is caffeine.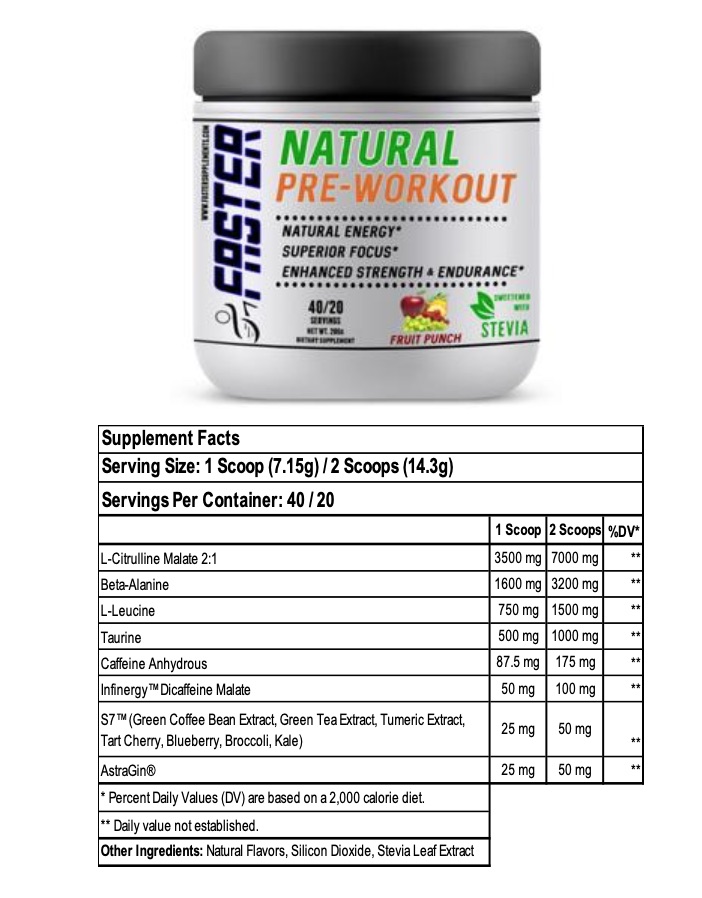 Excessive intake of this stimulant can lead to negative side effects, such as increased blood pressure, impaired sleep, and anxiety.  Most pre-workout formulas contain way more caffeine than a cup of coffee and many times much more than the daily recommended allowance of 400mg. 

Does your pre-workout have artificial sweeteners or dyes? While they enhance flavor without adding calories, some artificial sweeteners may cause intestinal distress and discomfort in some people. Many studies have shown that high intake of sugar alcohols often trigger uncomfortable symptoms, such as gas, bloating, and diarrhea.  Not Good!
I love pre-workouts as much as anybody.  However, I am concerned with the negative side effects that come along with artificial sweeteners and too much caffeine.
I recommend using an all-natural type of pre-workout with a limited amount of caffeine and ingredients?  Why caffeine?  There are numerous studies that show that caffeine increases neurostimulation, which fires up the mind and leads to increased exertion and better focus which then may lead to a more productive workout. 
We at gymsupps.org have come up with an All-Natural Pre-workout that has just 87mg of natural caffeine per scoop.  No artificial sweeteners or dyes.  SUPER CLEAN!  For goodness sake, there is broccoli and kale in this bad boy!  This is a great tasting all-natural option for getting the mind and body ready for a solid training session of any type.      
---
Coach Jason DeRose is the Owner/Founder of FASTER Fitness and Gymsupps.org. Jason got his start from the ESPN reality TV show, Bound for Glory as the strength and conditioning coach of the featured football team with the worst losing streak in the country.  During the show, Jason had the opportunity to work with some of the most notable fitness and performance coaches in the world.  Once the show concluded in 2008, Jason established FASTER, his own fitness and performance facility. FASTER began as a part-time 1,000 square ft. training facility and is now a full-time operation in 7,000 square ft. with 2 additional locations complete with a smoothie bar, chiropractic services, and its own extensive nutritional/supplement line.
As nutrition and dietary support have always been an additional passion for Jason.  It was his mission to provide effective, clean ingredients, properly tested supplements with superior taste to his clients.  In 2017, Jason sought out a nutritional expert to create such supplements for his clients of FASTER.  With the success of FASTER's branded supplements, came the demand from other fitness facilities to provide their clients with similar products.  Thus, Gymsupps.org was created to meet this demand and supply industry owners trusted supplements for their clients under their own labeled brand with minimal start-up fees and order requirements. Through Gymsupps.org, Jason has helped many fitness/wellness industry owners to private label his products as their own for the benefit of their clients and an additional revenue strand for their business.