Save up to 25% on Business Solutions and Fitness Education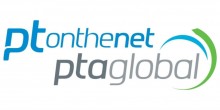 Special Offer:
PTontheNet Offer: Exclusive AFS member rate of just $7.99 month. Enter promotion code AFSPTN2017 at signup to take advantage of this special offer. 
PTA Global Offer: AFS Members save 20% on PTA Global's NCCA Accredited certification course by entering offer code AFSPTAGCert17 at check out. Already certified? AFS members may also save on PTA Global's ground breaking Behavior Change in Exercise Credential. Enter offer code AFSPTAGBCE17 at check out.
Performance Suite Offer: AFS Studio owners save over 25% off the regular Performance Suite rates. Contact us at sales@ptonthenet.com to learn more today.
About PTontheNet
From a fully accredited NCCA Certification to low cost, high quality CECs and club-wide educational resources, PTontheNet and PTA Global's educational and business solutions will equip active and aspiring studio owners with all the business and education resources they need for success. 
PTontheNet is the most comprehensive resource for fitness professional education and development providing unlimited education alongside low cost/high quality CECs. Active and aspiring studio

owners may access tools designed to drive performance and strengthen their business, the world's largest online exercise library, program design technology, and education to train, upskill and qualify your entire staff. And the recently added dotFIT Upgrade allows PTontheNet members to receive a 40% discount off all personal use supplement purchases. Start your free trial today to learn more about how PTontheNet can help your business thrive.
About PTA Global 
PTA Global brought together 23 of the world's greatest fitness educators and presenters to create the most holistic personal training curriculum in the industry. PTA Global offers an NCCA accredited certification and advanced courses that enable trainers to create an experience–not just a training session–and was specifically designed to decrease staff attrition for club operators. PTA Global's unique Systems, Sciences, and Tools™ teach the trainer how to train the human being, not just the human body.
About the Performance Suite 
Create an all-star team with our Performance Suite solution. Increase revenues by developing a motivated and highly educated team and provide every person in your organization with tools and education to perform at their best. The Performance Suite solution provides studio owners a comprehensive educational solution for their entire staff.
The Performance Suite includes a fully accredited NCCA Personal Training Certification, online CPR and AED training, Workplace and Sexual Harassment Prevention training, Front Desk Fundamentals, Customer Service Essentials, easy to use content management tools, over 250 hours of CECs, VIP access to PTontheNet, certification tracking, and much more—all this for one, monthly, per club fee.
---
Learn more about fitness education and receive nutritional support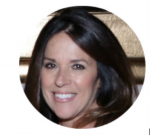 Vice President, Licensing and Sales
Karen is the Vice President, Licensing and Sales for PTontheNet, PTA Global and dotFIT. In this role, she has tremendous dedication to all facets of business development, public and industry relationships, professional development, and all account sales/management. She is an industry ambassador of customer retention and follow-up. Previously, Karen was Executive Vice President for Smart Fitness for five years. Prior to Smart Fitness, she worked with The National Academy of Sports Medicine, where she acted as the National/Corporate Accounts Manager and Corporate Event Coordinator for 14 years.